New to the custom photography experience?
Here is what you can expect:
Step #1 - The Portrait Design Consultation
This is a complimentary informational meeting at my studio where I can hear your ideas. If you do not have any clue what to do, do not worry!  I have great ideas waiting just for you!

You will be able to look at lots of examples of past sessions to see firsthand what specific locations and/or times-of-the-year can look like. Being able to point to something you like will allow me to advise you on locations and clothing in order to get the look & feel of the images you'd like to create.
Here is a peek inside my studio: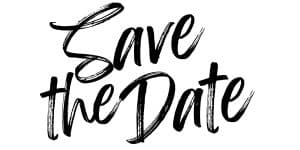 If you like my ideas and want to move forward, you will book (or reserve) your preferred date. A non-refundable retainer fee will hold your date so that nobody else can take it. I do not reserve dates without this payment.
Once you have confirmed a session,  I will begin guiding you in every detail: locations, clothes, shoes, accessories, hair, makeup, etc. I will make sure you are choosing flattering pieces to wear at each of your chosen locations. Professional hair and makeup is included in sessions with most of my sessions. 
Now, all you have to do is go shopping and find the amazing outfits we discussed!!

#3 - The Dream Photo Shoot
The photo shoot will begin with the stylist. She will get your hair & makeup camera-ready.  This is a very important part of my process.  If you are feeling special and love the pampered experience, it will show in your portraits. I've never had anyone dislike their makeup– so be at ease. I only work with true professionals. Once you are all glammed up, we will head to our first location.
We will meet again 7-10 days from the date of your photo shoot. This is the day you get to see your portraits! During this meeting, you will make final selections and build your album so bring all decision-makers with you. At my studio, I will put your best images on my big screen TV and take you through them one by one to choose favorites.  
We will also decide which portrait is the showstopper to hang in your home, if that is something you would like.
Step #5 - Delivery and Installation
My clients love to order albums and custom wall art to put out for display. Most items arrive within 3 weeks. I will contact you to schedule complimentary delivery and installation of your items. All purchased images come with a matching digital file so you have the freedom to make smaller copies for friends and family.
As you've probably already guessed, I am not the photographer that plans basic, or traditional-style photo shoots. If you want an incredible and unforgettable experience, I am the one for you!


Submit the form below to start the process. I'll be in touch to set up your consultation.