Meet Tonya Bolton: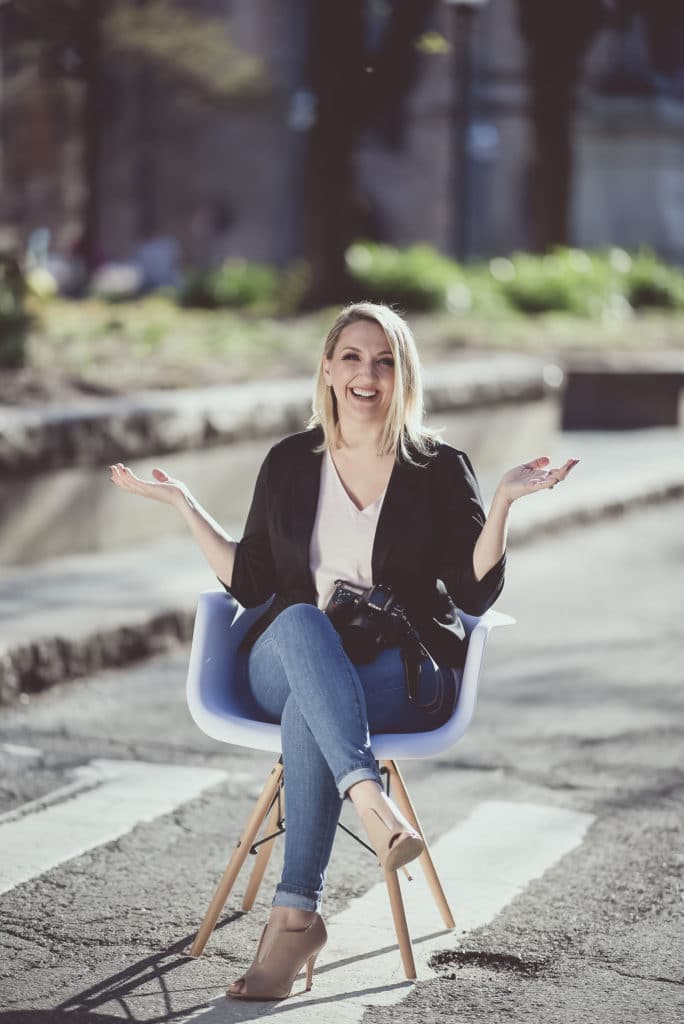 "Welcome to my office! Because literally, I'm standing in the middle of the street more than half the time I'm out creating senior portraits! I always gotta have a spotter looking out for me to yell "CAR!" So I can jump back on the sidewalk."
---
I love helping people feel beautiful, confident and loved. I am a custom portrait photographer that specializes in creating experiences for my clients to enjoy with their families.  My goal is for my clients to walk away feeling an unexpected joy from a session with me. Its not rare that clients, especially men, end their time with me smiling and laughing. They always tell me it was nothing like they were used to experiencing on a photo shoot.  I pay more than the usual attention to my clients and they almost always become my friends. If you would love to see what everyone is talking about, please lets talk about creating a very special day for your teenager, or your entire family.
Have a peek behind the scenes with me in downtown Cincinnati!
If this looks and sounds fun to you, do not hesitate to call and set up a free consultation where we can sit together and discuss ideas for your portrait session!
To see full feature videos of recent sessions with Tonya, go to her YouTube channel by clicking here:
Tonya's YouTube Channel
---
My Background…
---
"I enjoyed photography as a hobby for many years while taking lots of pictures of my two young boys.  We moms love taking pictures of our babies, right? In 2011, I got the opportunity to go back to school at the ripe old age of 35. I graduated summa cum laude and a member of the Alpha Beta Kappa Honor Society.  Earning my degree in photography while being a wife, a mom plus working outside the home 20 hours per week was definitely a challenge.  However, it was well worth the effort and I would do it again if given the chance! I opened my studio in Alexandria right after graduation. My work has been featured and published by some of the top high school senior portrait magazines and social media platforms nationally, along with having an article I wrote featured internationally. SO EXCITING!!"
In addition to running my own boutique portrait studio, I teach high school and college students the art of photography as well as educate other photographers about posing, portraiture, and how to run a business in this industry. I'm currently an art instructor at Cincinnati Arts and Technology Studios located at Longworth Hall. Throughout the year, you will also find me traveling the nation attending and teaching at conferences where thousands go to improve their art and business strategy.