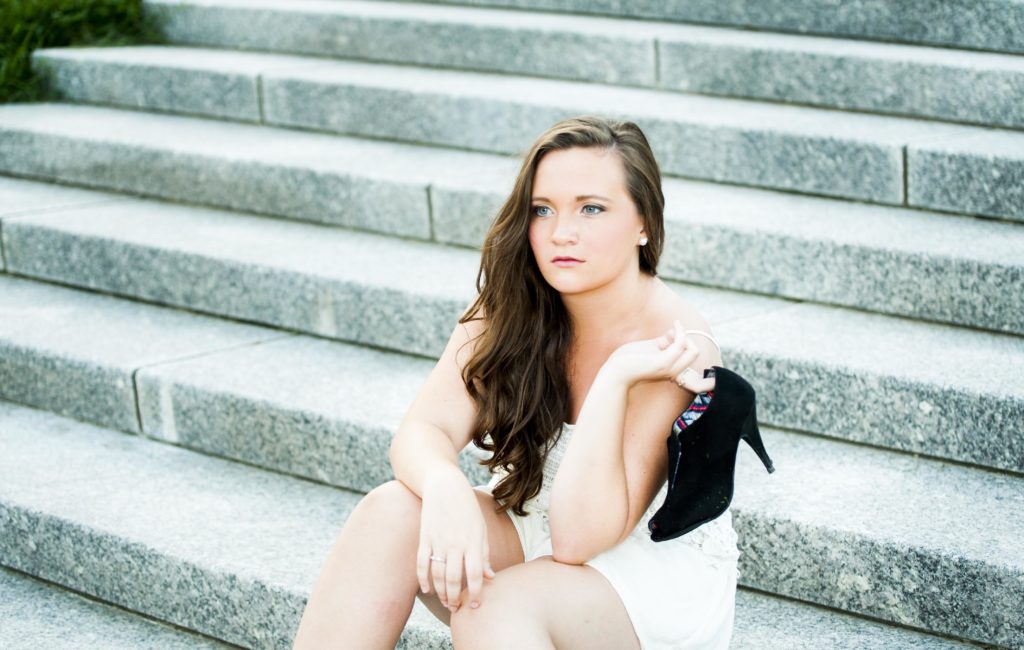 Northern Kentucky High School Senior Portraits | Campbell County High School
I had such a great time working with Alli on her senior portraits.  TWICE!  She wanted to get some summer pictures as well as in the fall so we split up her session to accommodate both seasons.  Great locations for each.  Going to downtown Cincinnati is always a lot of fun. Walking up and down the riverfront all dressed up always gets a lot of attention.  We headed over to Great American Ballpark, changed clothes, and took some casual fun shots in front  of the park.  It was still all dressed up from the All-Star game so it looked awesome! For our September session, we got to go drive Alli's car through a field for some pictures with her and Jakey, her cute little pug.  After that we ran over to a park for some country shots and ended up at the football field to get some shots of her in her cheerleading uniform.  We got so many great pictures of her that I had a hard time narrowing them down for her final gallery.  I put a lot of them in a movie that you can see here:
October is booked solid. People are already booking for spring.  If you think you'd like to book with me for senior portraits or family pictures, now is the time to visit my studio.  If you decide you'd like to book after you see my work and products, you can reserve your date!