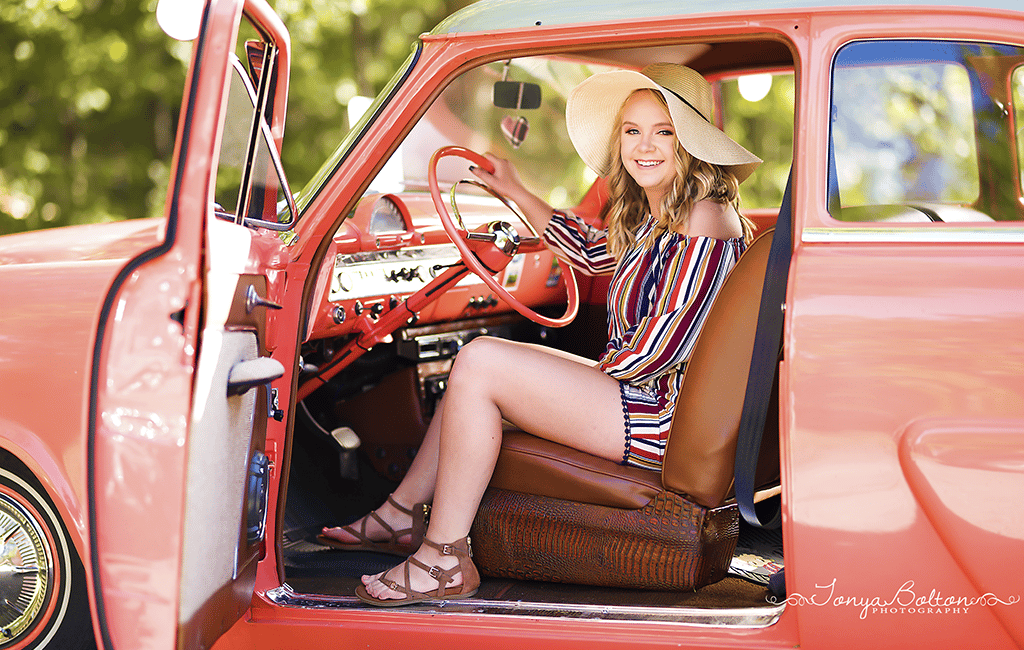 Batesville Senior Portraits — You name it we did it for Katie!  We covered every single area, I think. Big city girl, small town girl, country girl, antique cars, and high fashion studio vibes.
Mom wanted to give her an unforgettable experience to celebrate her last year in high school. With the whole family's help mapping out locations in an area I was unfamiliar with, I delivered. We all made a great team in the making of unique day for Katie and she loved it. Goal achieved.

We did NOT plan for this gorgeous car.  We passed it entering a park in Cincinnati. Dad was following behind me and noticed me slow wayyyy down to stick my head out the window and gawk at the beauty of the color (creamsicle). 5 minutes after we parked to get out and start taking pictures, the car pulled in just passed us and Dad knew right away what I was thinking!  He volunteered to go ask the older couple that was driving. They were thrilled to let Katie use the car for her senior pictures!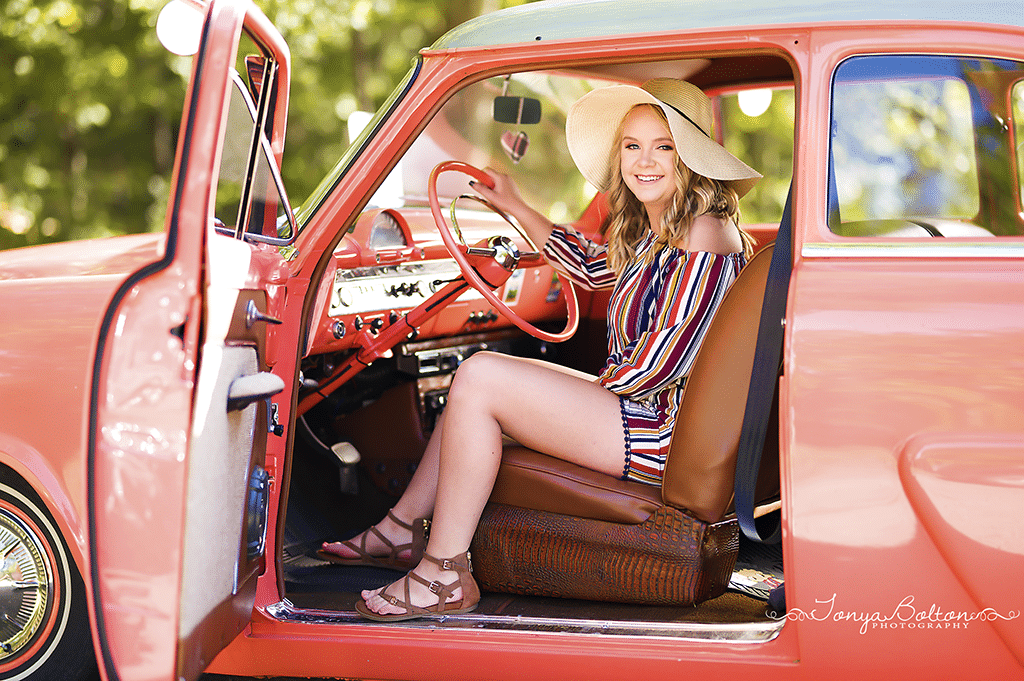 Now, the problem became… "What outfit??  We didn't plan for this! (I help the girls pick out all of their clothes for every photo shoot). Thankfully, Katie listened to me when I said to bring all outfits I approved PLUS random extra stuff that she liked.  Low and behold, in the back of their minivan was this striped romper that MATCHED THE CAR! –OMG. IS THIS REAL LIFE???–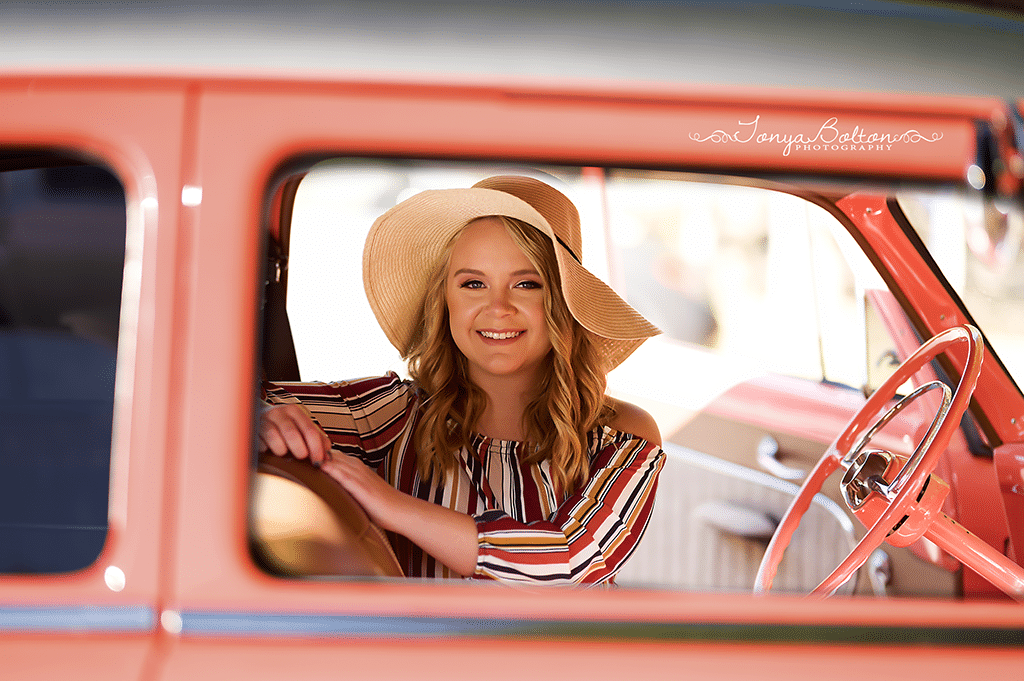 There were lots of people and other cars at the park but I was careful with where I stood and how I composed each shot so that it looked like it was just Katie and that beautiful vehicle. The interior was just as pretty as the outside so we wanted to showcase it in the pictures, as well. I had brought several floppy hats JUST IN CASE and well…. you see the outcome. AMAZING!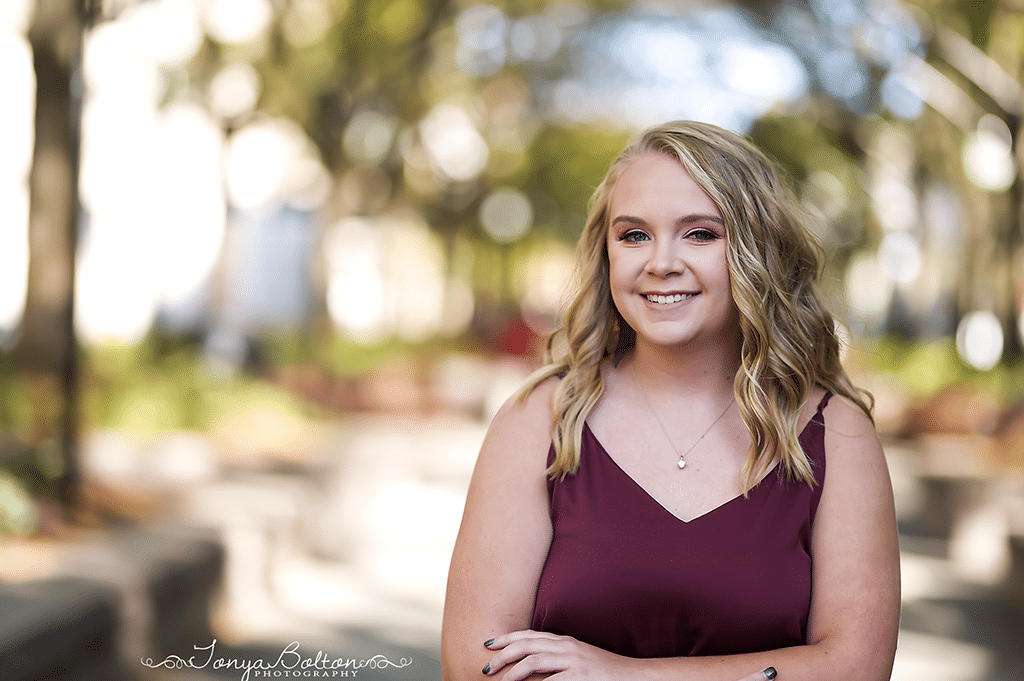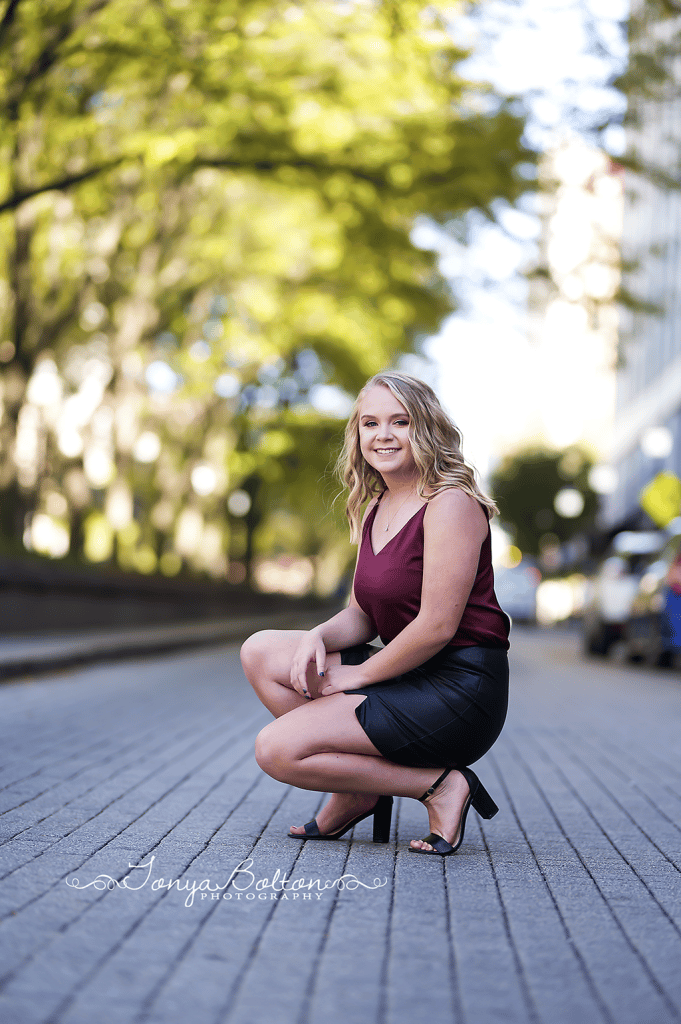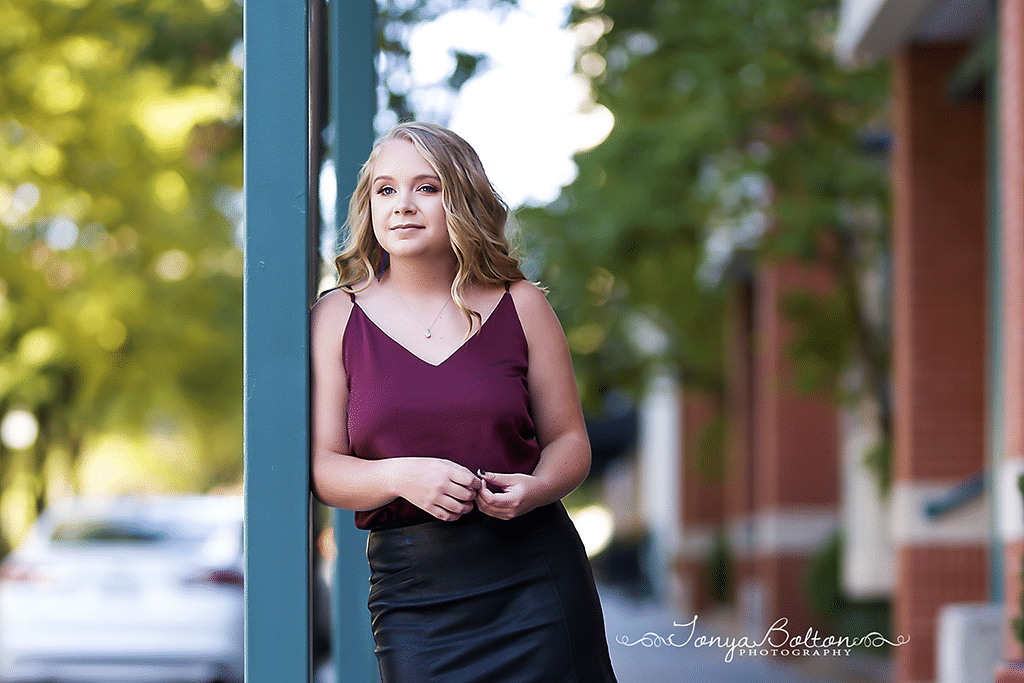 This turned out to be a great portrait.  Technically, she is just patiently waiting on me to find my light with the perfect settings on my camera.  I love how it captures the real Katie. She's adorable.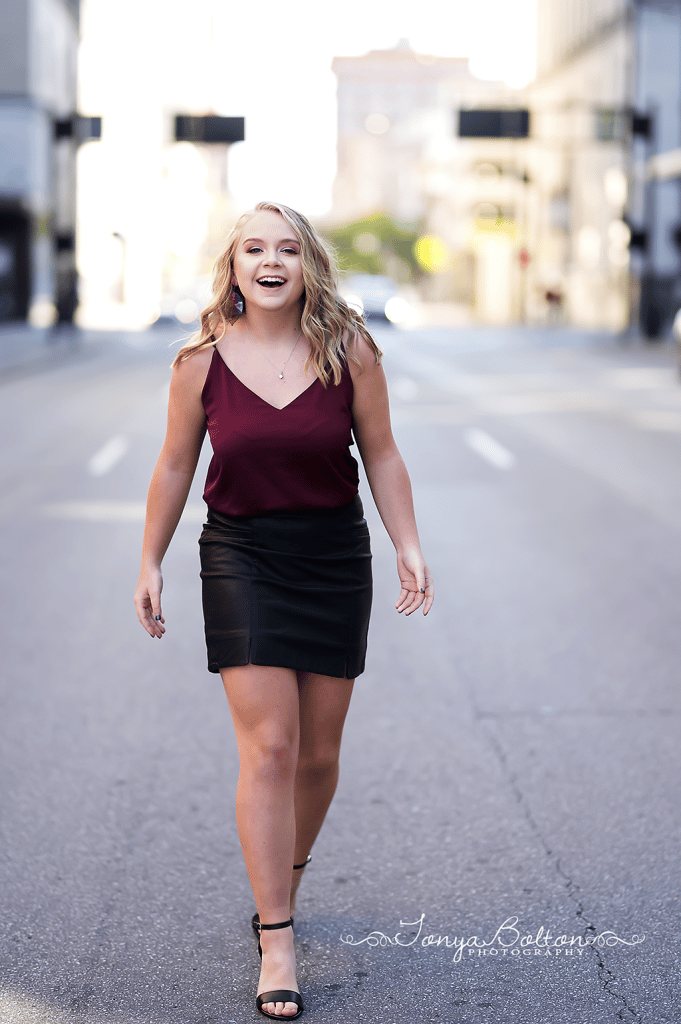 Happy girls are the prettiest girls!  I made Katie do some things that day that took her way out of her comfort zone but does it look like she minded?  This was a fun section of our day. We were close to being run over but we were all behind the camera laughing just as big as she is!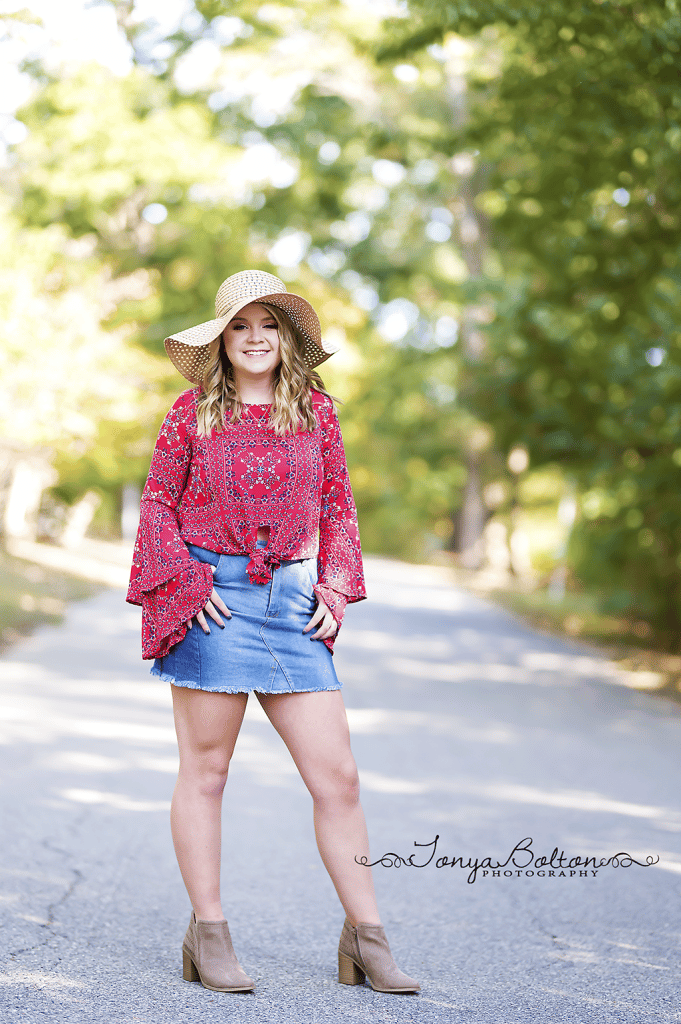 If this looks like an experience you'd like to gift to your hard-working son, or daughter, give me a call today! 859-512-9136 –Spring 2020 has limited sessions left available, Summer is booked and I only accept 35 seniors for the whole year. Do not procrastinate! Call now.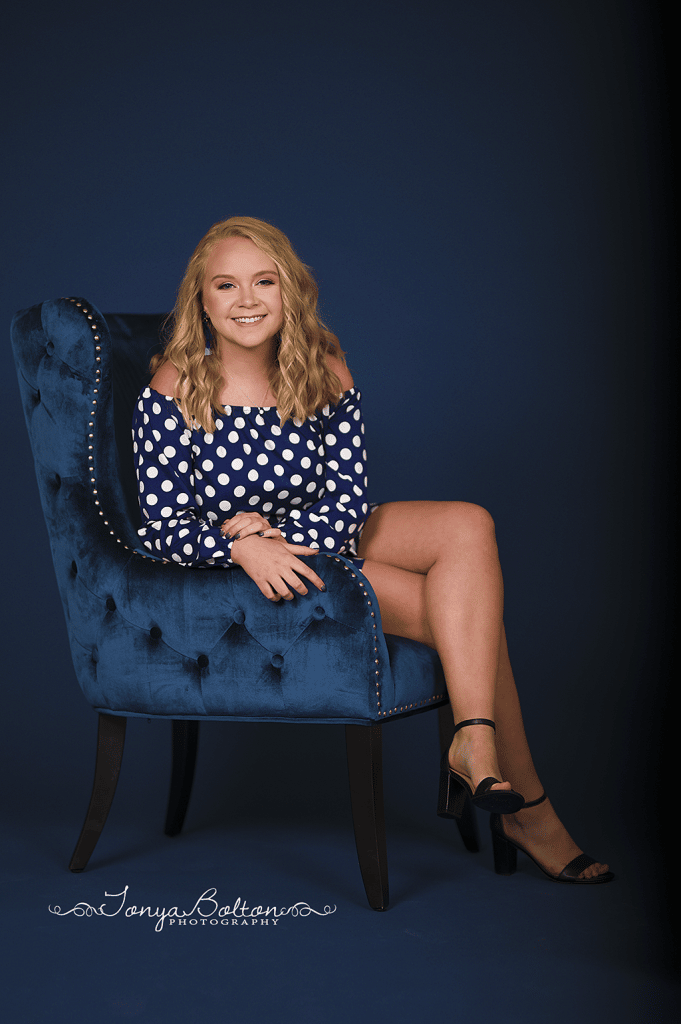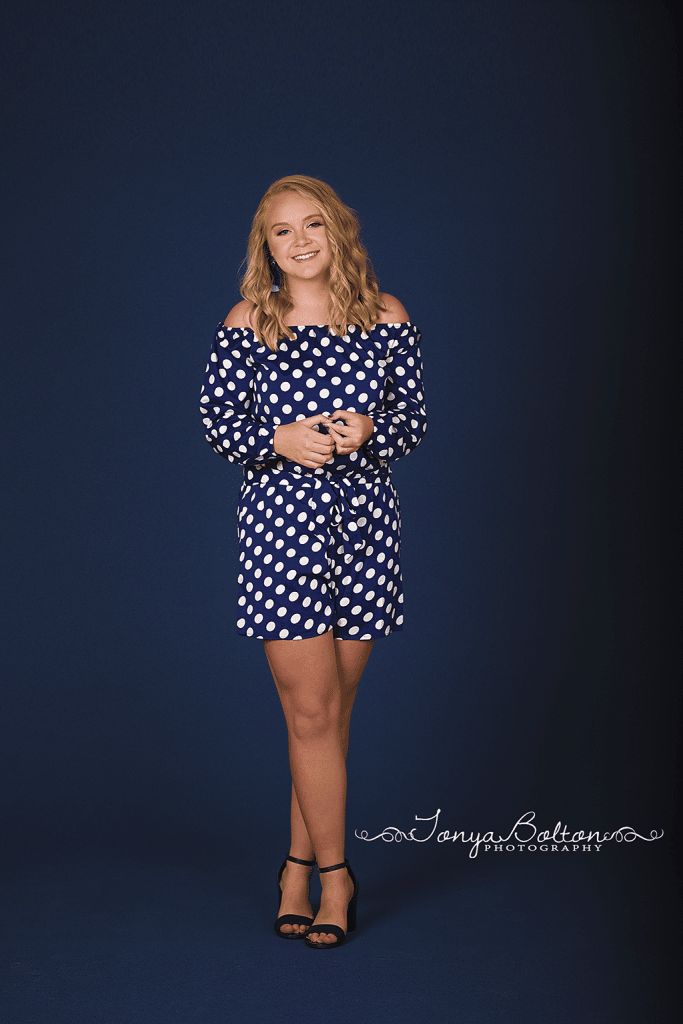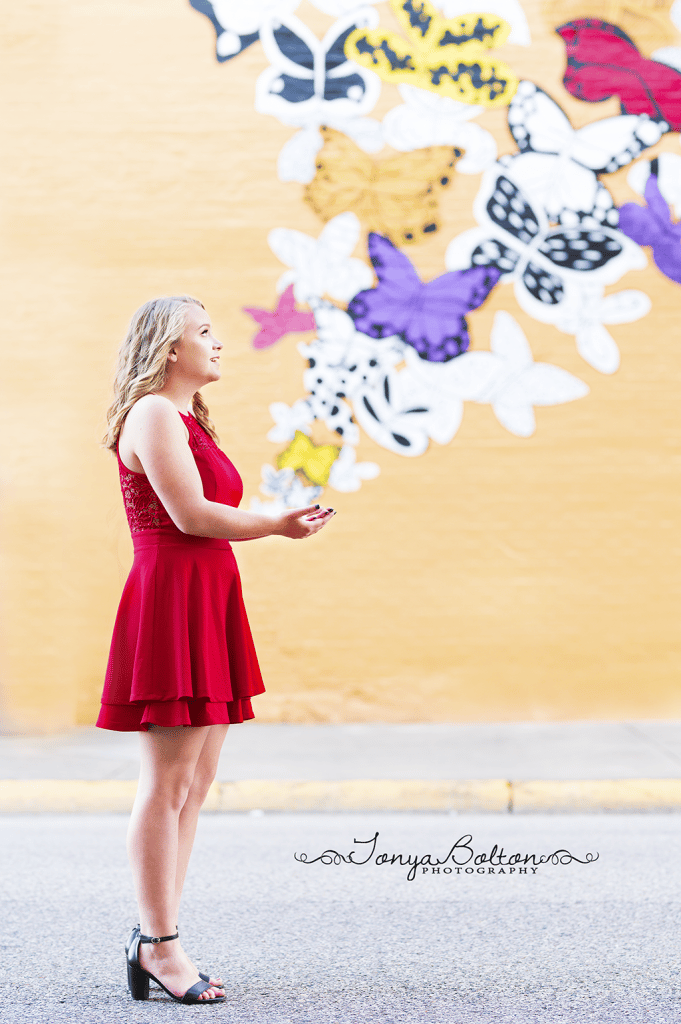 I was not sure how this would turn out but LOOK AT IT!!!  OMG. In love! Batesville is such a cute little town.  I'm a sucker for road trips so call me, I'm down for it!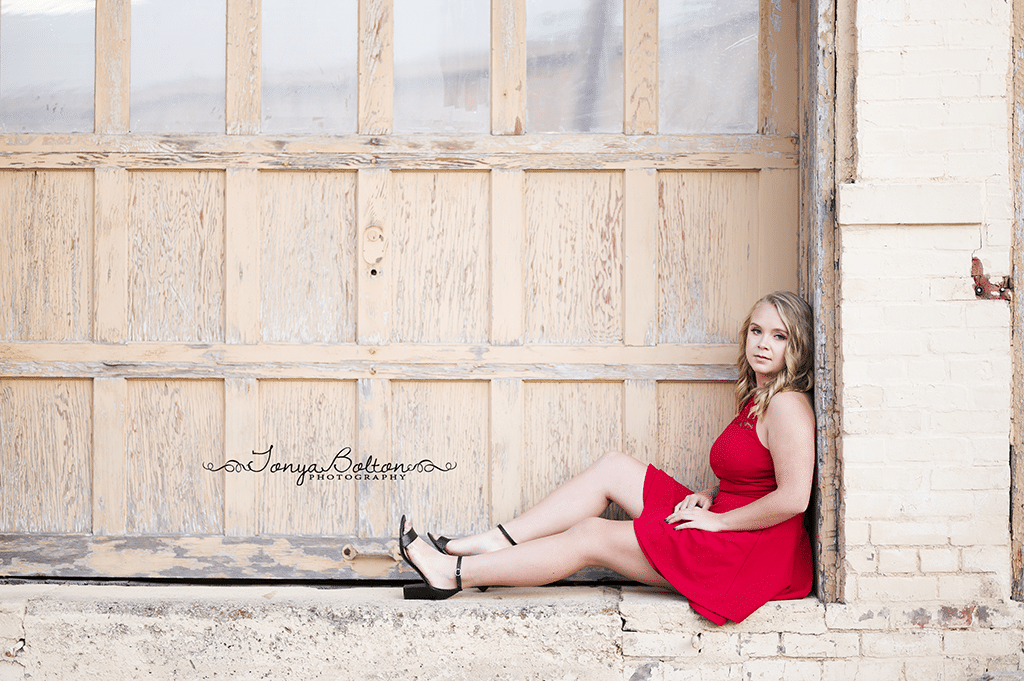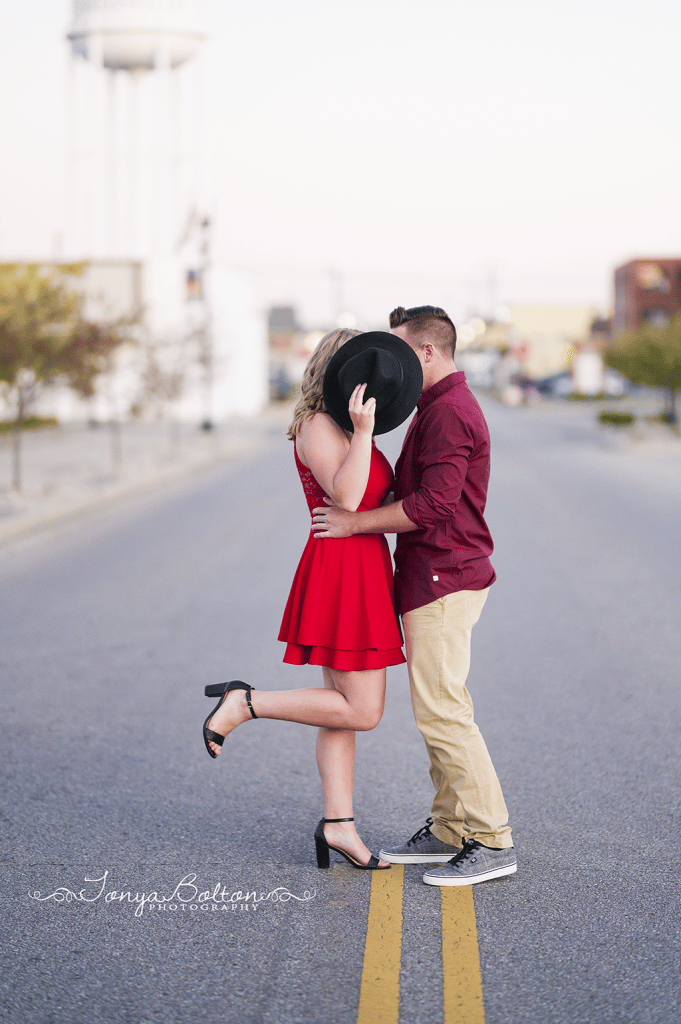 Even the boyfriend showed up at the end of the shoot for a couple of pictures with his sweetie-pie. (Boy, if that doesn't make me sound old, I don't know what will.)
---
Batesville Senior Portraits | Teen Photographer | NKY Senior Portrait Experience |  Best of NKY 2017-2019 | Award Winning and Published Photographer
© Copyright 2011-2019 Tonya Bolton Photography. All rights reserved