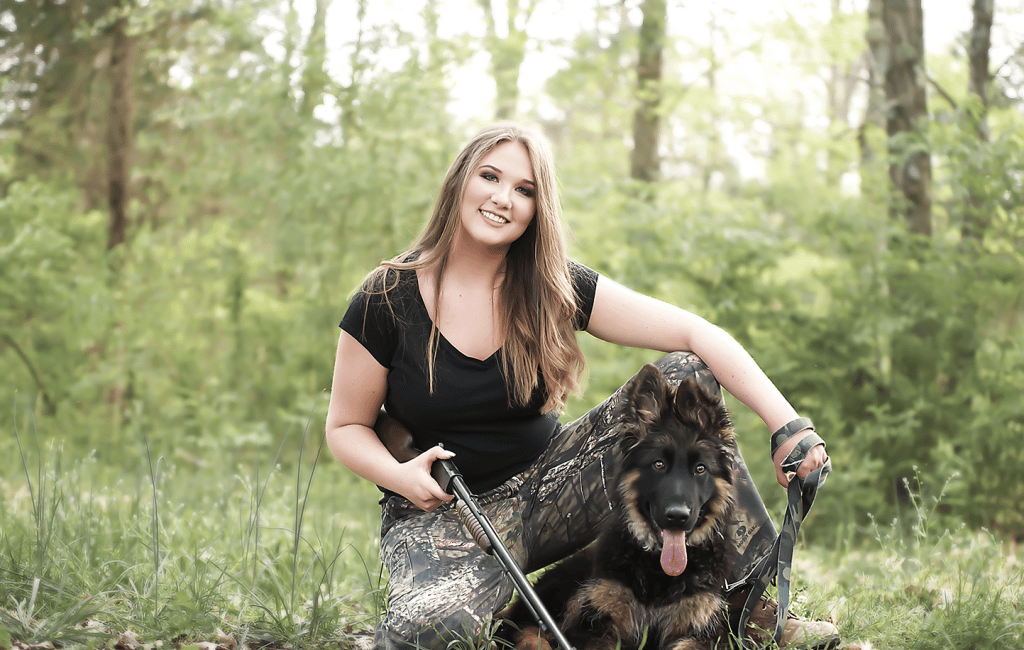 Girl Dog Gun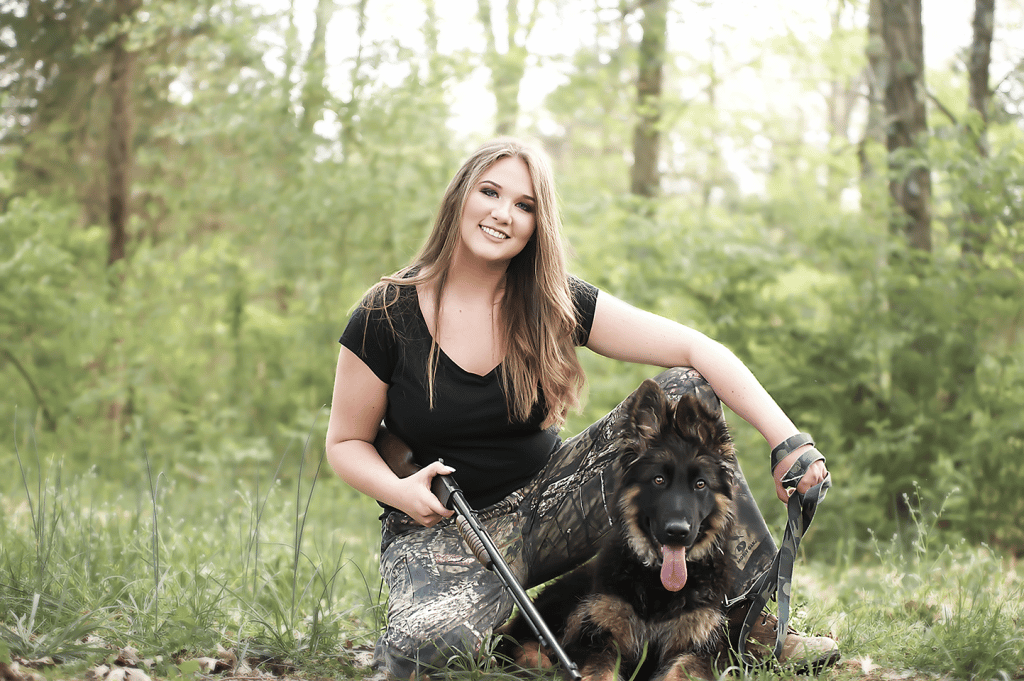 So, I show up to take this beautiful girl's senior pictures and she tells me that not only does she want to go to her tree stand with her gorgeous long-haired german shepherd named, Reverend, but that she also wants to get in the creek water in this years prom dress!  What??  I'm game!
We start out in a super cute outfit first walking down tree lines and gravel roads on her best friend's county property. The sunlight was perfection shining through the foliage. Ashley had quite the entourage on hand helping with everything including Dad and boyfriend moving around yard decor to keep images clear of clutter. Thanks guys!
Next up is all the camouflage and guns.  We drive up to the tree stand and I have to climb up on top of the family SUV so I can be as tall as possible to shoot across while Ashley is perched up there.  Her best friend joins her in some of these images. Did you know I always tell my seniors to bring along a BFF?  What a memory we made that day and it will live forever in the pictures we have!
Last, on to the creek which I'm told we need to walk to. Hey, no problem, right?  Well, after a long walk down a muddy path in my boat shoes (I was not prepared for a hike!) we come to a very nice field of tall golden grass.  It was a field for every photographers' dreams! The sun was setting and the light was gorgeous. We had to stop for a few images here before going on to the water.
The creek was pretty deep so we got very wet. I put boots on but no use!  I wound up going in up to my knees. Ashley went all the way under and came out with make-up still in tact!  WOW!  Take a look at her images here. Click on each one to make it full size.