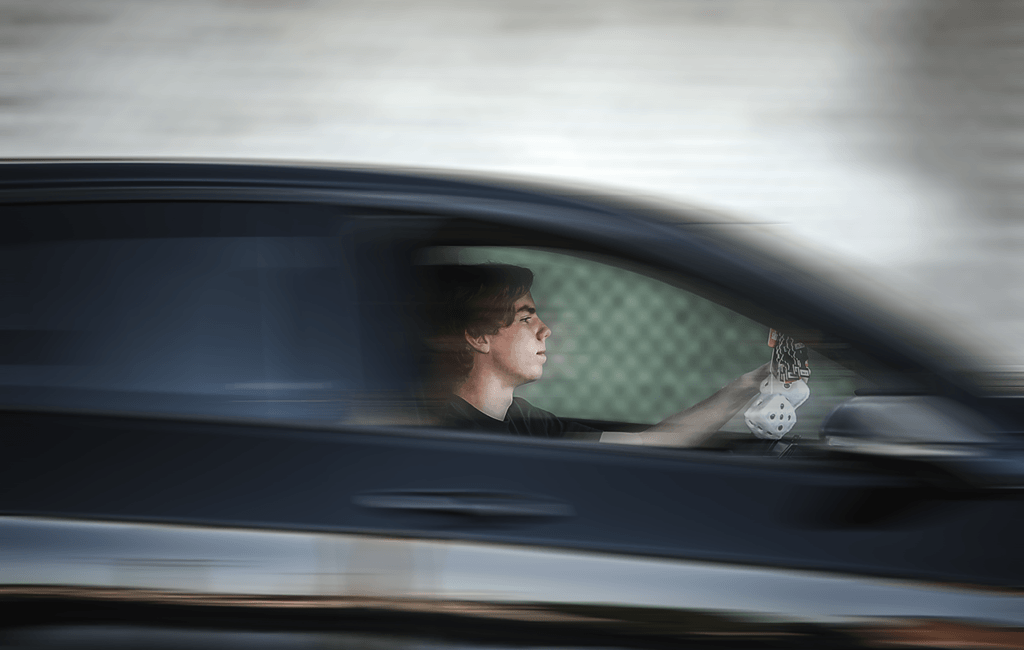 Senior portraits with cars make the best pictures and get high school boys the most excited about posing during a photo shoot. Alex was so pumped about using his Volkswagon GTI as the main prop during our session together.
Does he look proud, or what?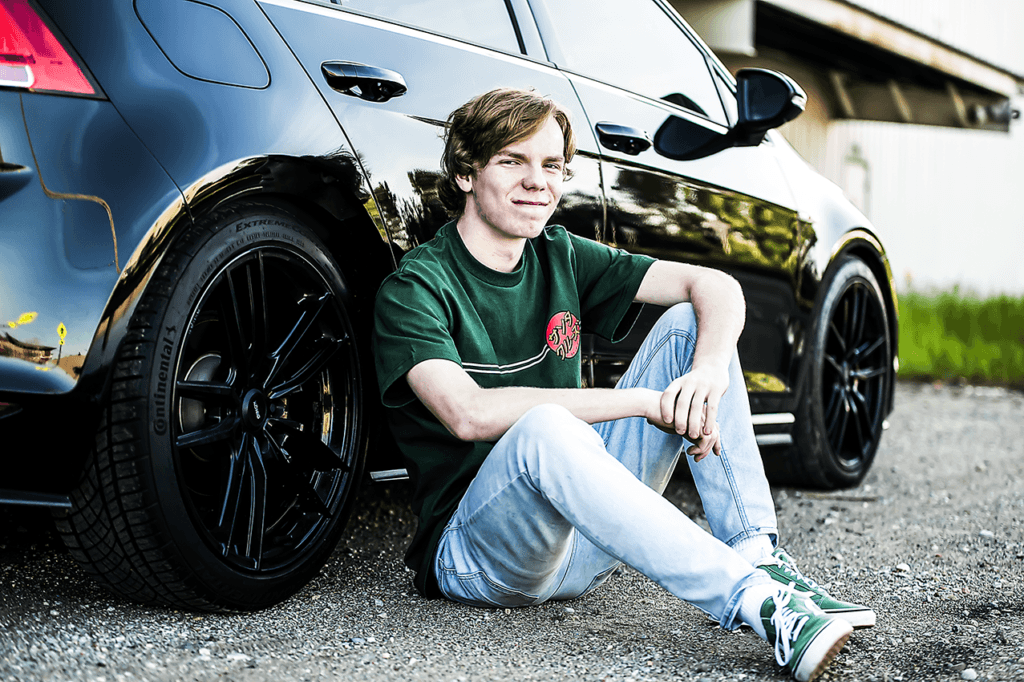 I love photographing boys!  The best part is the difference in locations than what the girls usually choose.  Boys like super gritty, abandoned property places. They want cool not pretty. Alex told me what he wanted for his senior pictures and I went straight out to scout for the perfect spots to photograph him and his car.
The first place I thought of was a closed down warehouse that is not too far from where I live. I think someone said it used to be a large plumbing company. The building just sits there right on the main road. Its all white and pretty boring to look at but just right for what I wanted to use it for. Alex's car is black so that will be a good contrast to the background so that we make him stand out in the images.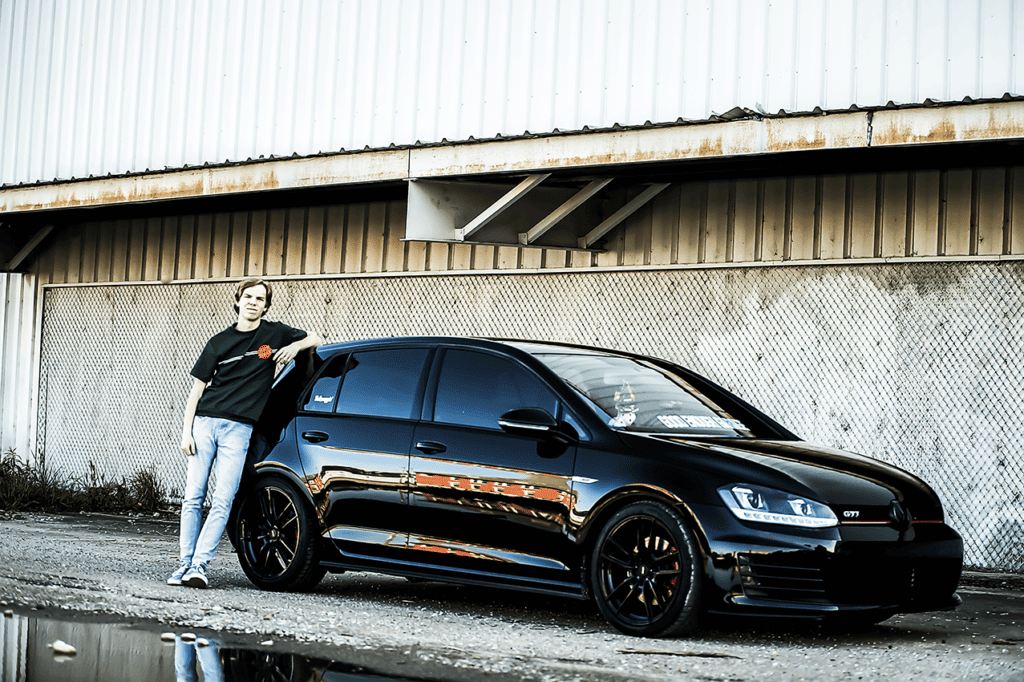 The second location I wanted was under a bridge somewhere. I drove through Cincinnati to find a road I thought wouldn't have much traffic so that we could park his GTI at the best angle for good shots without being interrupted by passersby. There is an elevated railway on the west side so that was perfect since after 6:00 pm, the place is pretty much dead in relation to business or cars flying by.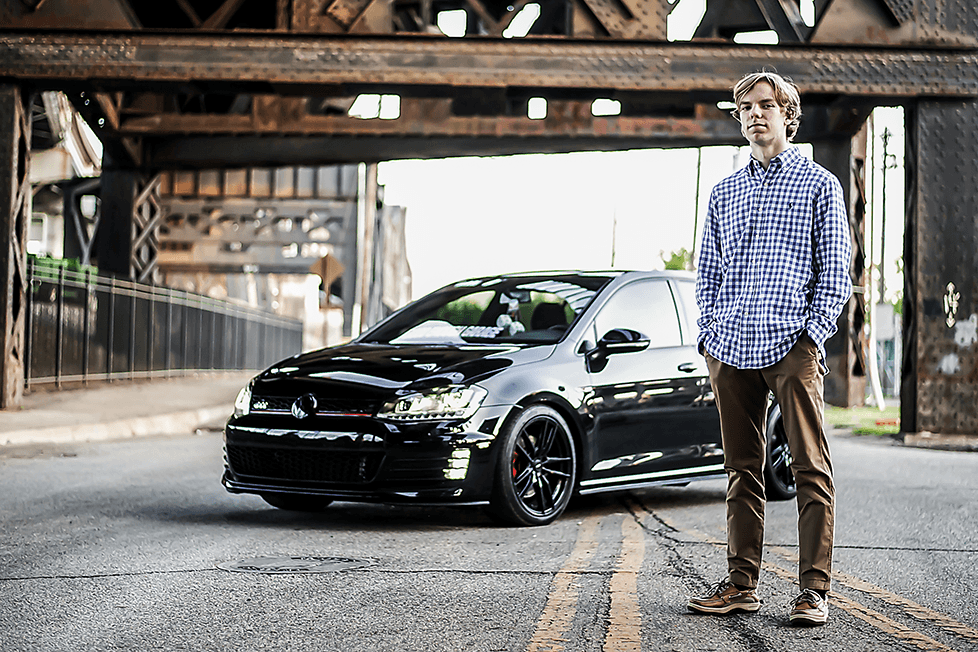 Don't worry!  I got the "Mom pics" too.  With guys, its best to start out with the cool stuff the first part of the photo shoot. By the time we get to what they consider the boring ones that mom wants, they are really comfortable and into it.  That means more pearly white smiles!  We gotta get those, right?  You paid enough at the orthodontist!
If you have a son about to graduate that doesn't seem interested in senior portraits, show him these and ask him what he would like to include to make his pictures cool.  I can work with anything.  Look through the rest of this session to see all the poses I was able to get Alex to do without a hint of grumbling. Click on each image to see it full size.