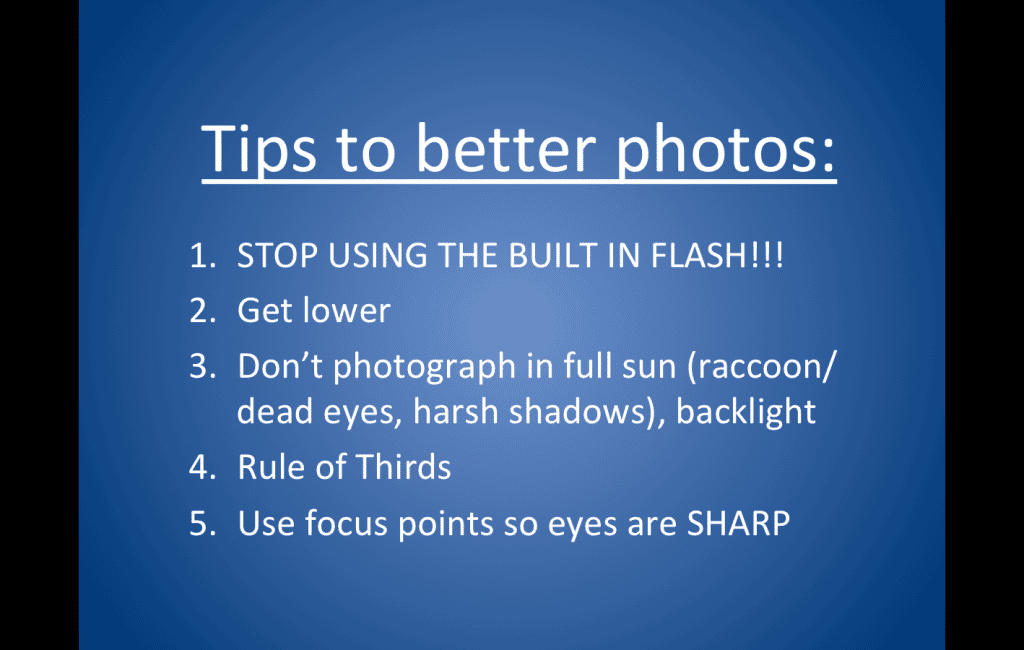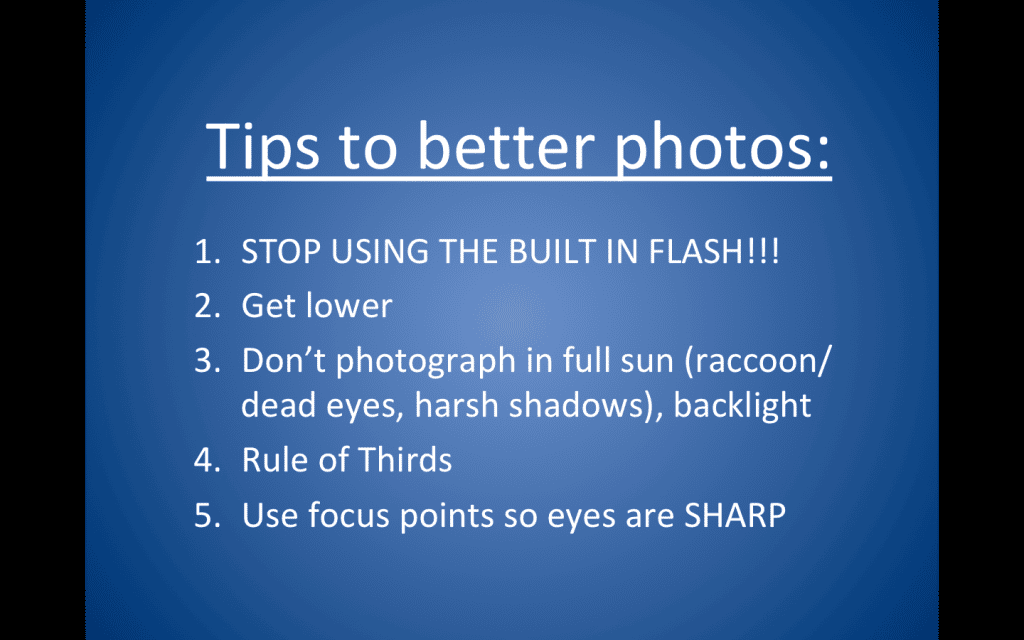 Thanks everyone for coming to my Intro To Photography class last night!  I hope you left with some information that was helpful to you in your desire to create better images.
Any further questions, please post them on the event page if you can so others can see the questions and answers. They may have the same ones.
Also, I'd love to see some of the pics you guys took last night!  I didn't get any pics of myself teaching the class, so post some in our group!  I'll pick a few and feature them on my facebook page with YOU credited as the photographer!
If you are going to take me up on my free portrait offer on Saturday, June 2nd, please let me know so that I can set aside a time for you.  You must have registered for the class last night to participate. Everyone should have a great portrait of themselves!  So just do it.  It will take less than 15 minutes!
The winner of the one-on-one class with me is Suzanne Weghorn! Congrats!! Contact me to schedule an hour at my studio!
Here are two articles that will help you:
The stores I recommend to buy new/used gear at are:
Finally, if you know any teen girls who would benefit from my Modeling Program please send them my way!  There is a link in my menu about model teams!
Here is the PowerPoint from last night —–> CLASS SLIDESHOW
Now, get out there and PRACTICE PRACTICE PRACTICE!!!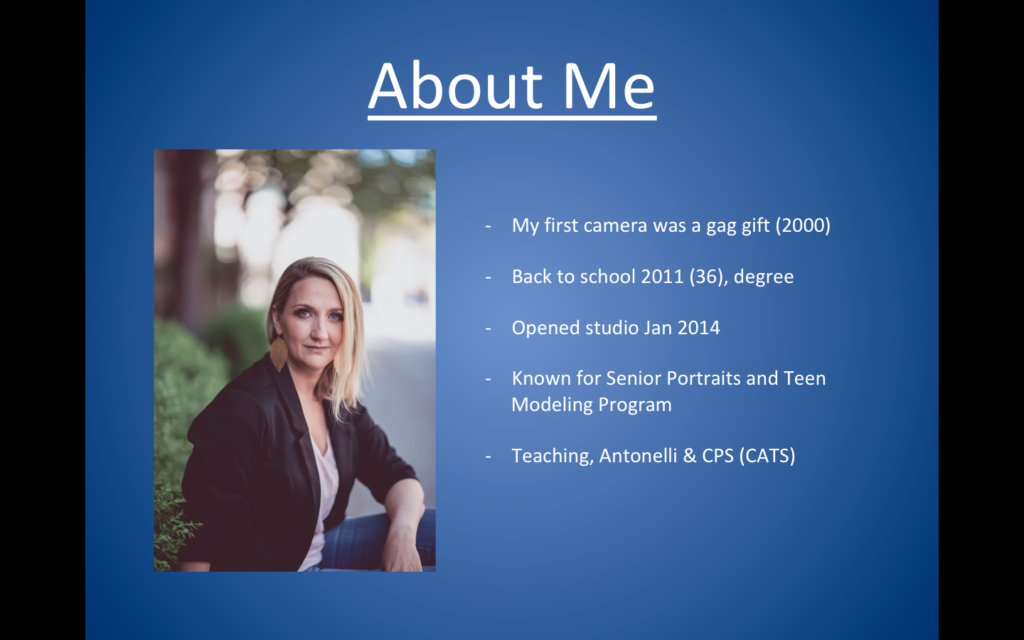 ---
859.512.9136 | info@tonyaboltonphotography.com | 200 Commercial Dr Alexandria Ky
Teen Photographer | Luxury High School Senior Photographer | Northern Kentucky Photographer | Award Winning | Published
Best of NKY
© Copyright 2019 Tonya Bolton Photography. All rights reserved