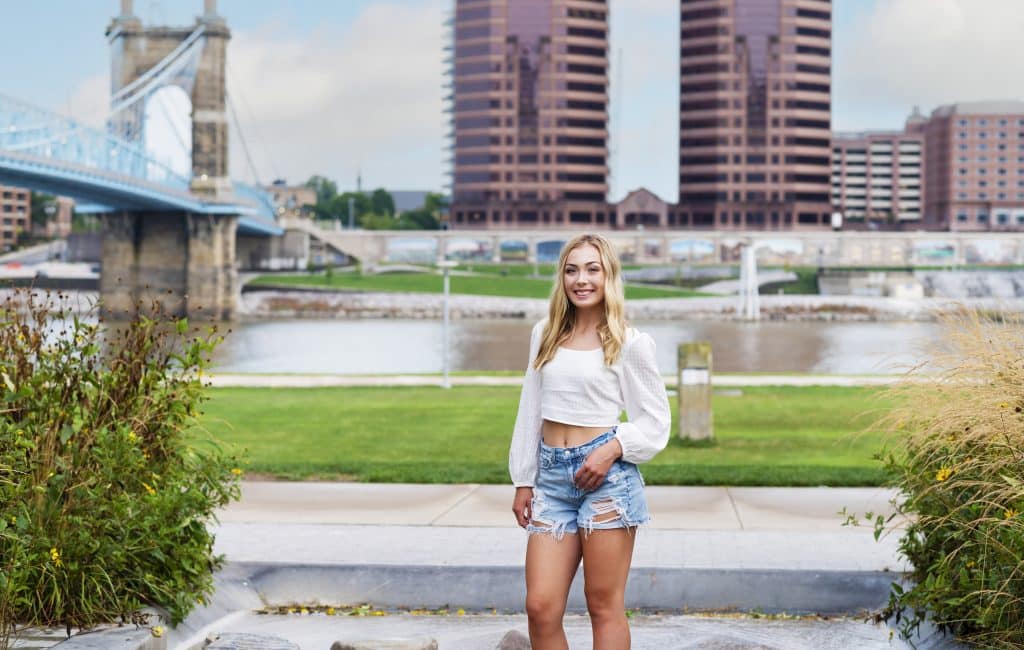 Senior Pictures at Smale Park
I shoot so many senior pictures at Smale Park. Have you ever visited? It was recently ranked second on a list of best in the country! I'd love to show you why it is one of my favorite locations for a photo shoot.
The number one reason I ever recommend Smale Park as a location for a senior photo shoot is… variety. There are so many different backdrops in this one location. I have a lot of images to show you as examples of what type of looks you can get for your senior pictures.
The Cincinnati Parks Foundation does a phenomenal job keeping the city parks in constant bloom. There is always color and texture available for your images.
At Smale, you have the Roebling bridge as well as many, many tall buildings along the water on both sides of the Ohio River. I love trying to find different perspectives to include them in the background of all of my seniors' portraits.
The Playground & Water Features
If you can get to the park before all of the kiddo's, you can use the playground to add some interest to your images. I love using the rope bridge and my seniors love climbing on it, too. I always try to pose them sitting and standing while barefoot as it makes for a casual, playful photo.
You cannot leave the park without getting a picture on the swings.  It is so relaxing to just sit there along the water and swing.  Plus, they are surrounded by beautiful landscaping with lots of color depending on the time of year you are there.
Now, you can see why I love making senior pictures at Smale Park! These are just a small sampling of the variety of backdrops you can have at this location. In addition to all of this, there are also lots of trees, walkways lined with tall flowers, walls of roses, tons of white hydrangeas, picnic tables and even some cool places in the parking areas. If you are limited to only one location for your senior photo shoot, this is the place to go!
To book your own Senior Portrait Experience, send me a message by submitting this form: