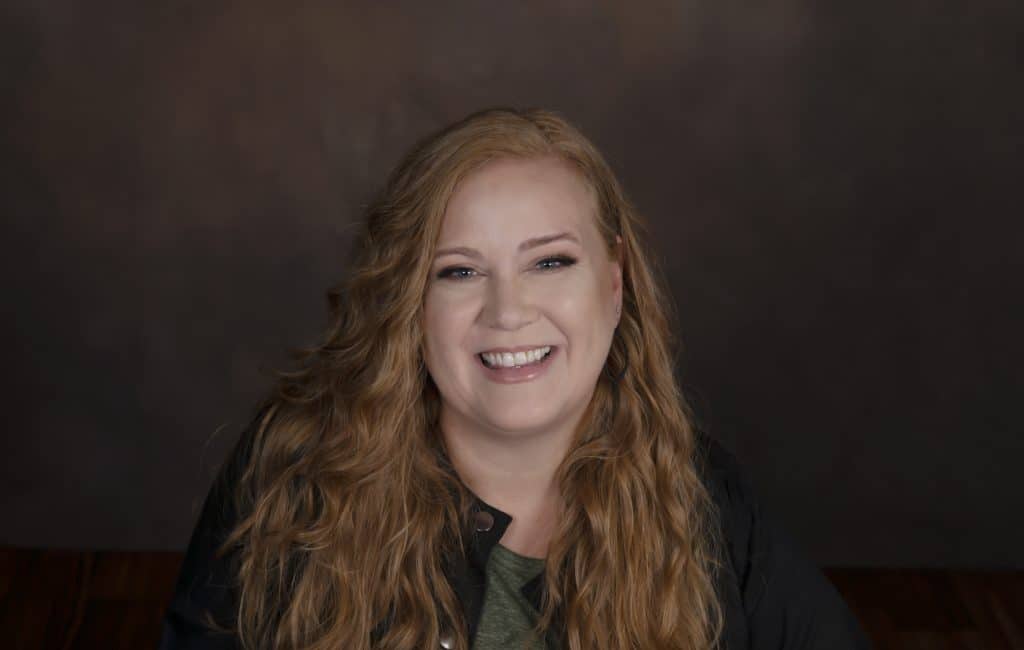 In our forties, we have a confidence we likely have not

had in our earlier years.
My hope for this project is that the women participating can feel as amazing as they really are and that the women who read their story can be inspired.
Check out my interview with Kim: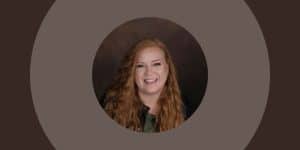 Where were you born and raised?
Cincinnati, Ohio.
What is your favorite memory from childhood?
Present Day! We never knew when it would be! Mom and dad would arrange for an aunt to take us 6 kids out for the afternoon. When we got home they would hand us each a different square of wrapping paper and tell us to go find our gifts with that paper hidden thru out the house! If we found someone else's we had to keep it hidden. We would find gifts everywhere, in the dryer, in the china cabinet, in the mail cubby, everywhere!!! Sooo much fun!
What did you want to be when you grew up?
Funny story…. my school counselor called me in one afternoon and said "ok, what do you want to do after school?", my response "be Jeff's wife." You know how you would write your sweetheart's name all over and over your folders and book covers, yep, that was me. He was my sweetheart from 14 years of age…. But I also was interested in being a pilot.
What do you do for a living?
My first husband and I owned a commercial painting company for over 20 years. When he passed away, I changed careers to medical, but it wasn't my passion. I'm back to being a painting contractor.
What has been your biggest accomplishment?
Being a parent, being a step-parent, being a mother-in-law. Anyone can be these….but we are also friends. We have family text threads, go out together, vacation together. We enjoy each other's company. Just recently one of my daughter in laws called because she needed a mother's guidance. I get random "I love you" text regularly. I'll tell you, nothing could bring me more joy. These kids are all my kids!

Were there any challenges you had to overcome to get here?
Of course, hard ones. Challenges are still present. New ones appear, just have to remember to take a deep breath, and learn to listen first.
Do you have a life motto or favorite quote? Tell me why you like it.
It's simple but it really has motivated me, so many times I felt like a mountain was in front of me, and I would freeze and that would be it. I would let it defeat me, but then as I got older, I found this quote. It lights a fire for me! "If you want something you've never had, you have to do something you've never done." And then my son when he was in 11th grade told me "you lost your whistle." You see, I use to always whistle. He noticed I wasn't whistling, it made me think. I really started taking stock in my life. Life was hard. Scary. The little things speak the loudest sometimes.
What do you like to do in your free time?
We love to travel! Anytime we can get away, we do! Also, our grandsons have us completely wrapped! Overnights are a regular thing at mama Kimi's and papa Don's house! We adore them!
Tell me about your family!
You would love my family! My husband and I have been married going on 6 years now. We found each other after we both experienced a loss in our previous marriages. Mine to substance abuse resulting in death and his in divorce.
Our two youngest kids were good friends and they kept saying "you need to meet Logan's mom" and "you need to meet Maddy's dad." We met at a bonfire briefly and then reconnected a few months later. We were married within that year! He's an absolute godsend! My best friend.
Between the both on us we have 4 kids and they are all married! We are so blessed to have them in our lives. We regularly get together and chat practically daily. We have two grandsons, Isaiah and Miles and they are completely adorable!
What do you hope your children take away from you being their mother?
I hope they know their worth. I hope they know the depth of love that a mother has for her children.
What do you want people to remember most about you?
I don't plan on going away anytime soon, I'm only in my 40s! Won't have to remember much about me because you'll see me again real soon! Can't get rid of me that easy.
Why did you want to participate in this project?
Life brings challenges, but we continue to grow and we are so resilient! Embrace your age no matter what that is! Every year is a gift.

Want to do your Fabulous Portrait?
Hair and makeup styling provided by Karly Masters at K-Layne Studios.