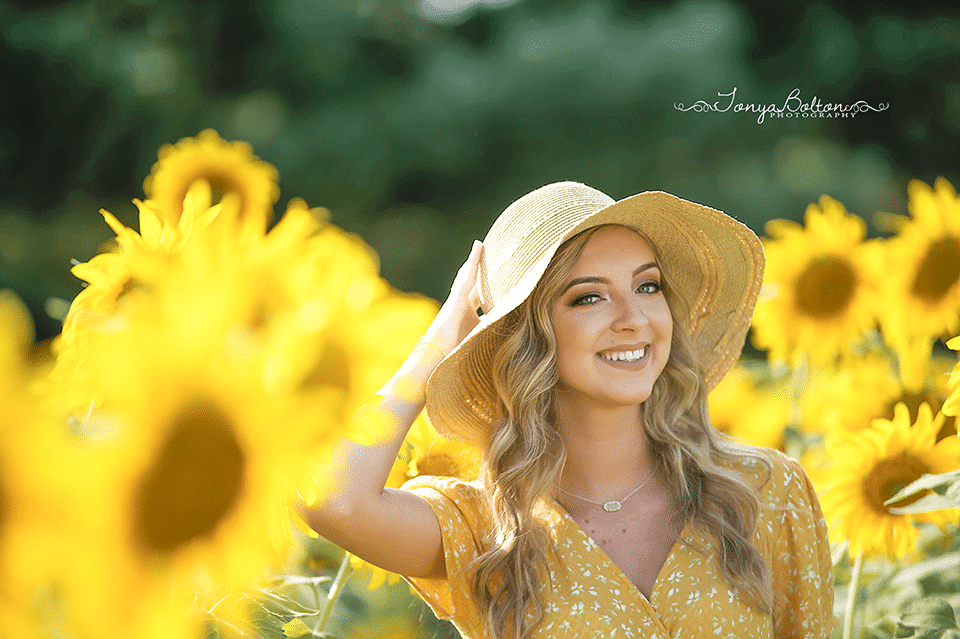 Who wouldn't love senior portraits in a sunflower field? Or any photo shoot in one??  They are such  happy flowers and a vibrant yellow that is great for pictures! Hannah and I were so happy that we found a field still in bloom when it came time for her session with me.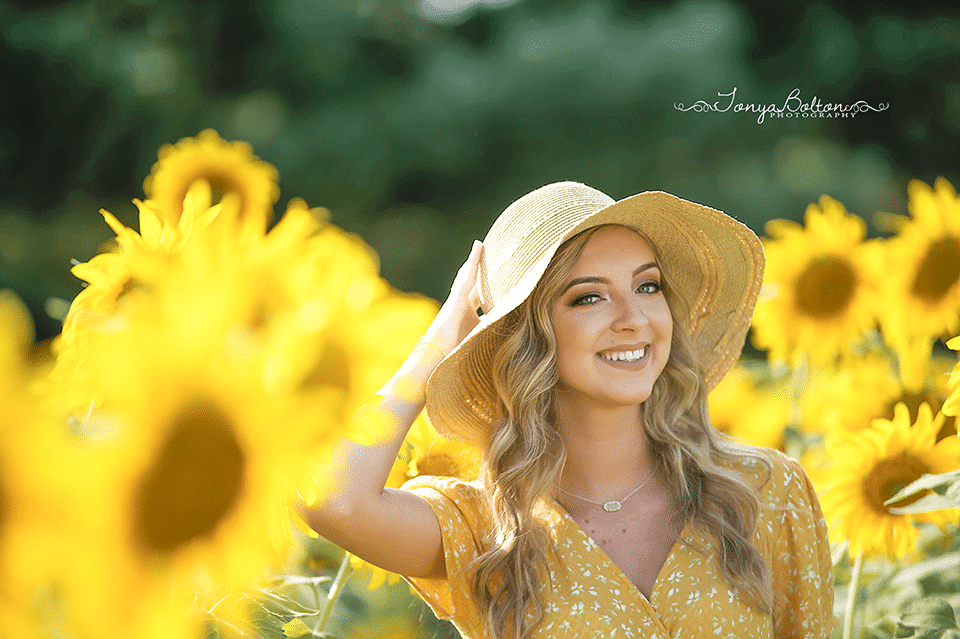 Traveling down some windy backroads to get to a beautiful field of tall, yellow flowers was our first stop with Hannah. She picked an outfit especially for this location. The floppy hat was the perfect accessory here!  After that we headed off to downtown Cincinnati to get a good urban vibe with our other outfits. Streets, alleyways, doorways and traffic lights all make for a variety of backdrops. We had a great time running in and out of the street to avoid traffic.  Take a look at our highlight video below to see some of images we captured!
If sunflower senior pictures look like fun to you, call me to schedule a free consultation!
---
Northern Kentucky Photographer | Teen Photographer | NKY Senior Portrait Experience | Fine Art Family Photographer |  Best of NKY | Award Winning & Published Photographer
© Copyright 2011-2018, Tonya Bolton Photography. All rights reserved.