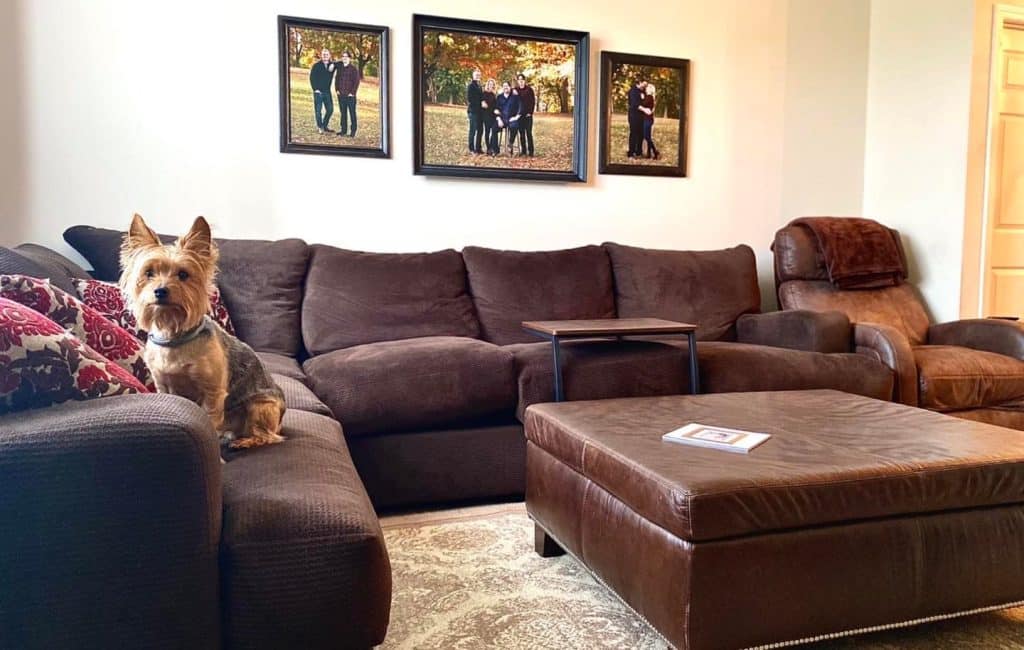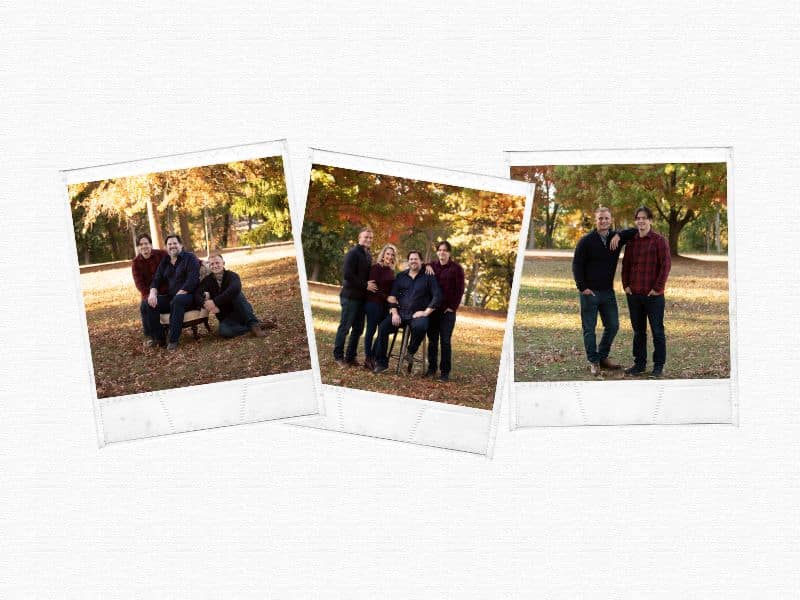 Do you need ideas for displaying your family photos? You are not alone. All of us have hundreds, if not thousands, of images just sitting there on our electronic devices.  It is so overwhelming just to scroll through them all so how in the world are we going to decide how to show them off in our homes?  I'm here to help you.
First of all, let's think about why having all these photos are important. They document changes in ourselves and our loved ones. From the time little Suzie loses her first tooth to the day she gets her braces removed, a lot of time has passed in between. Pictures also provide us visuals that can stimulate conversations about great memories we have. 
For my family, pictures of us on the lake on our boat make us always remember the story of how it broke down while we were on vacation in Land Between the Lakes.  If you've ever been there, you know how enormous Lakes Barkley and Kentucky are.  Well, they seemed so much larger that day because we had to be towed by a fellow boater back to the boat ramp that seemed like it was across the world! This is a memory that each of us has something to say about whenever we see these pictures. Printed photographs are valuable. They are the only tangible items that are guaranteed to become priceless one day. (This is us in the photo below.)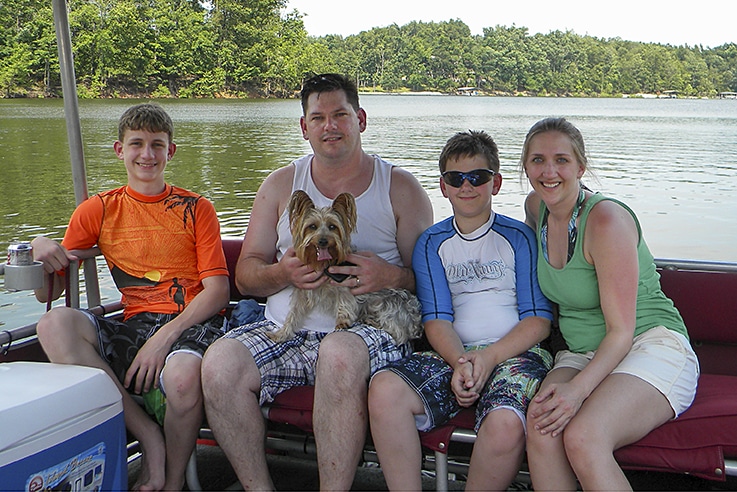 Candid photos are great but then we go and get the family portrait made. Now, what?  We've just added images to our ever growing list. What are we supposed to do with these?!  If you go to a photographer like me, you are likely receiving extraordinary pictures. These are definitely not your everyday, run-of-the-mill ones you get at the mall studios on a screen printed, autumn scene backdrop. You are going to want to do something special with these. This is our family photo taken a few years after our boating picture. Guess how long it took me to put this on the wall? I'm embarrassed to say that I never did.  Life gets so busy and so these gorgeous pictures just stay sitting on our devices, whether it is a camera or a phone.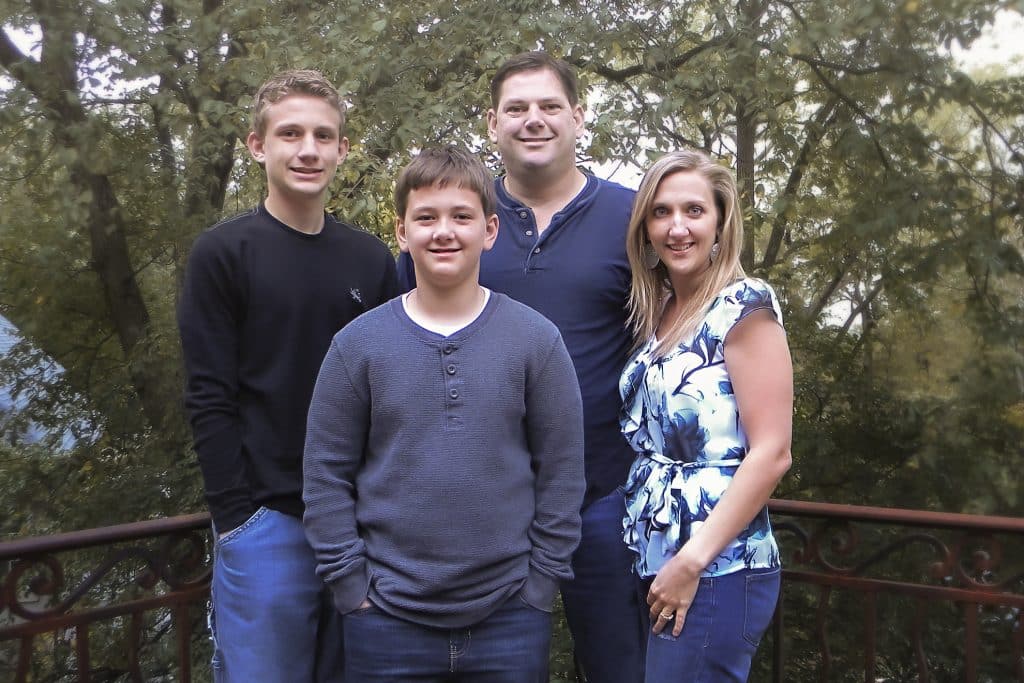 Guess what, though?  Technology is always getting better to help us in ways we never dreamed.  We now have software that can visually show us how we can go about displaying family photos. I can show you some pre-designed templates using your images so that you can see exactly what they will look like on your wall.  I did this for myself, finally, and here is what I came up with in my home. As time goes by, I'll add images to complete this wall gallery.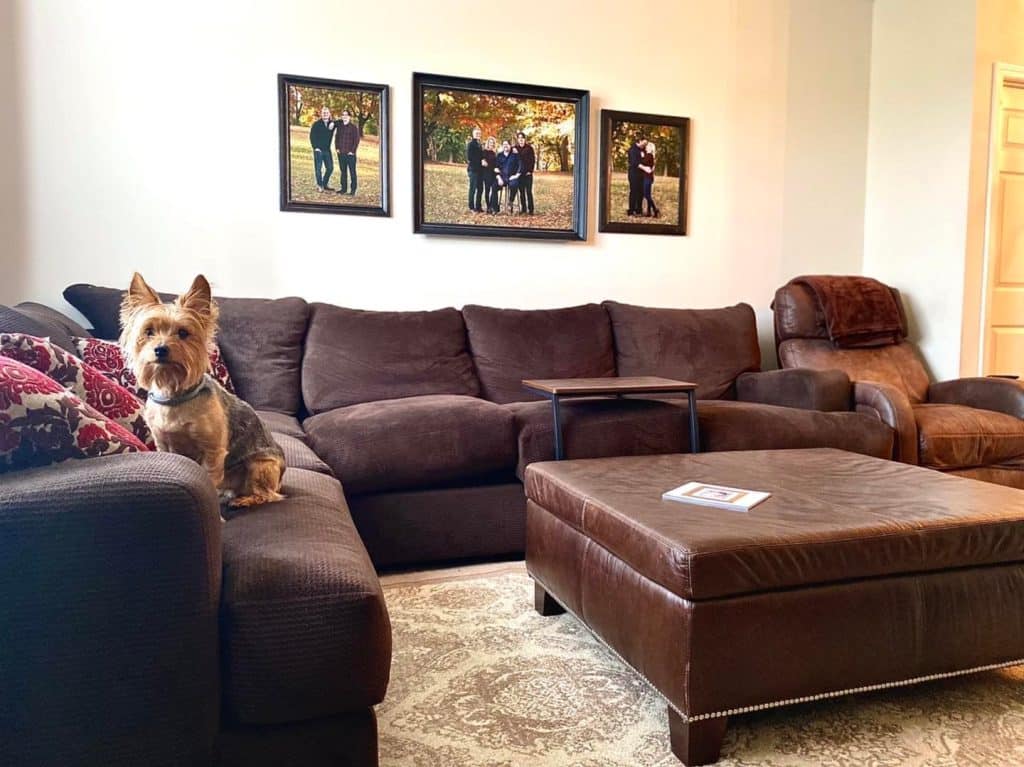 Words cannot describe how different it feels walking into my home and this is the first thing I see (besides my cute doggie).  It makes me feel so good every time I look at them. You HAVE to do this for yourself soon!
Here are some examples of ideas I've given my clients.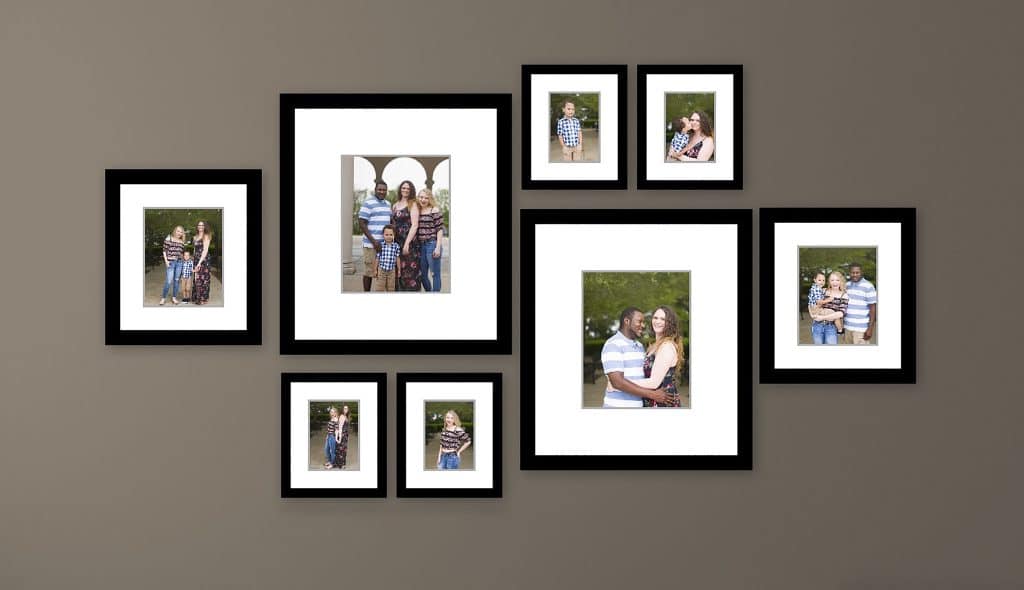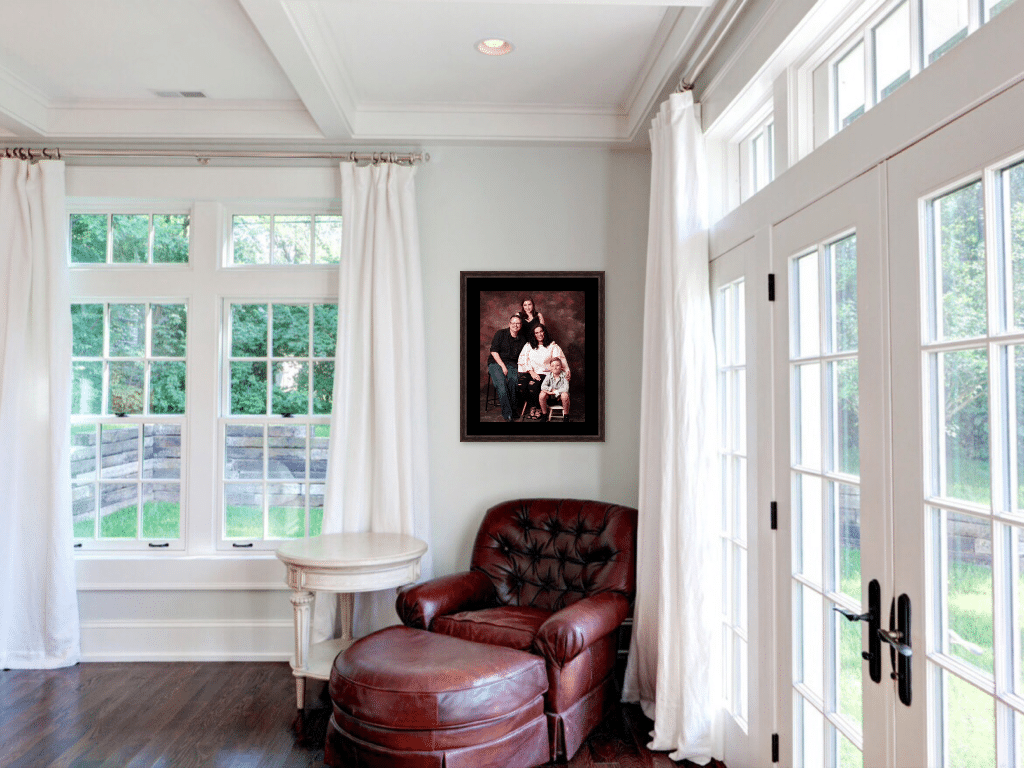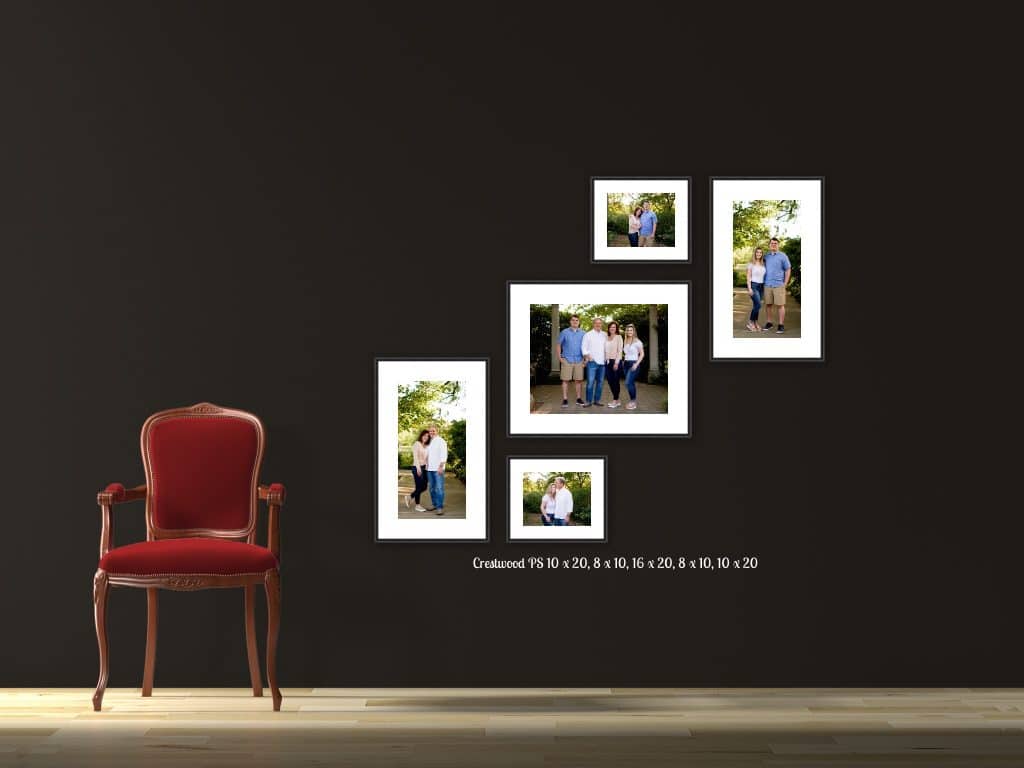 Even if none of the pre-designed mock-ups work for you, there is no need to worry. I can take a picture of the specific wall you'd like to try displaying your family photos on and make something that is customized just for you. This is how I take the photo as shown below. Then I load it into my state of the art software to create your arrangement. There will be no second guessing whether you will love it! This is how I created my own above.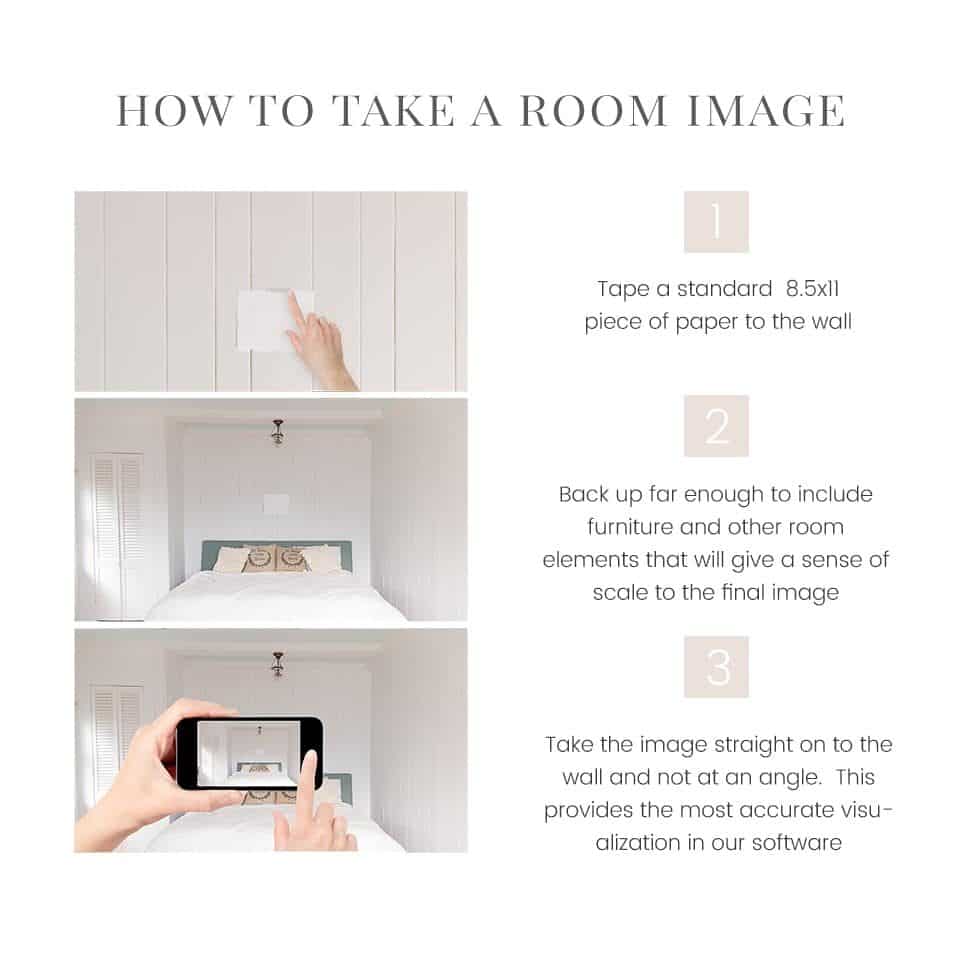 Do you have a wall you'd like to fill up with family photos? Give me a call and let's see what we can come up with! I can provide you with a gallery of framed canvas that perfectly matches your style of home decor. I even offer free delivery and professional installation with a lifetime warranty.
To discuss displaying your family photos, submit this form and I'll be in touch.