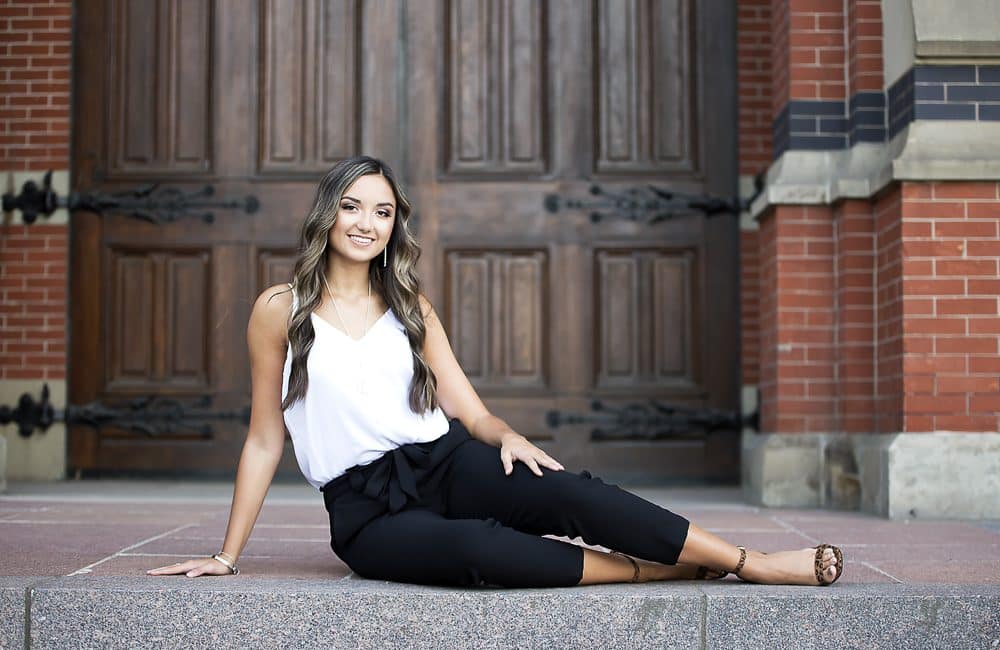 WASHINGTON PARK SENIOR PICTURES
Another area I get requested a lot for portraits is Washington Park. I love this neighborhood for a photo session because there is so much variety for backdrops.  Ever corner you turn, images can look like they were taken in a completely different part of town. I suggest this neck of the woods whenever my seniors do not choose a package that offers multiple locations. This way all of their images do not look the same.  Come with me on a photo tour of my favorite spots to make pretty pictures.
---
I always start off right at Music Hall. This building has beautiful, dark wood doors at the entrance. I take my girls to the top of the stairs and frame her just a bit off-center from these doors. This is always an image that is chosen for the senior photo album.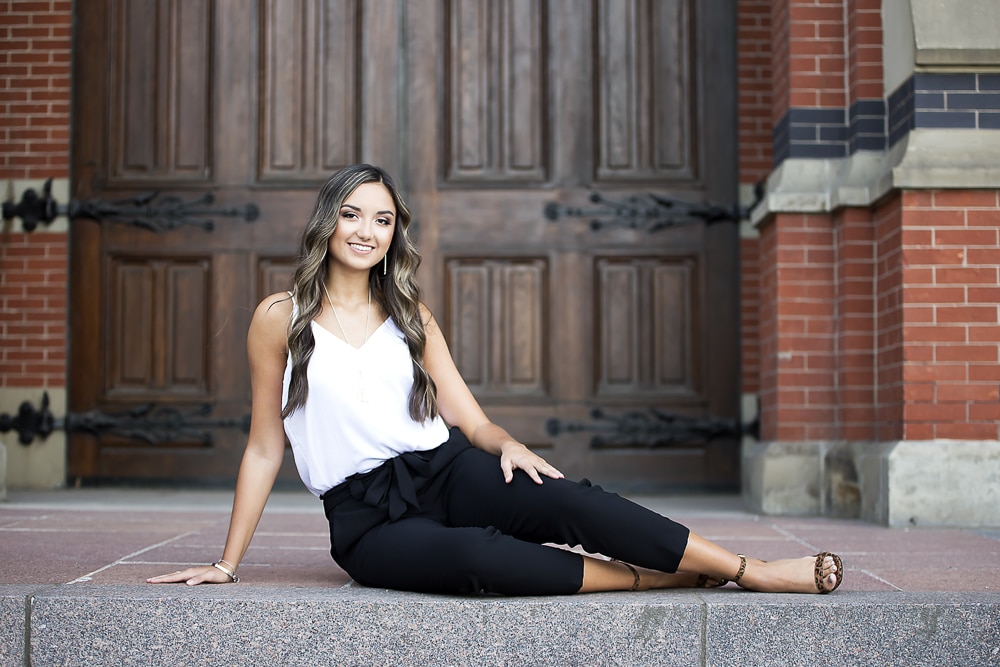 Next, we go right to the middle of the street between Music Hall and Washington Park. This section of Elm Street is all cobblestone that was laid over 100 years ago. The texture of the road adds such a nice element to my images. Street poses are my seniors' favorites.  This is a one-way street but we have Mom and Dad on the lookout for cars to be safe.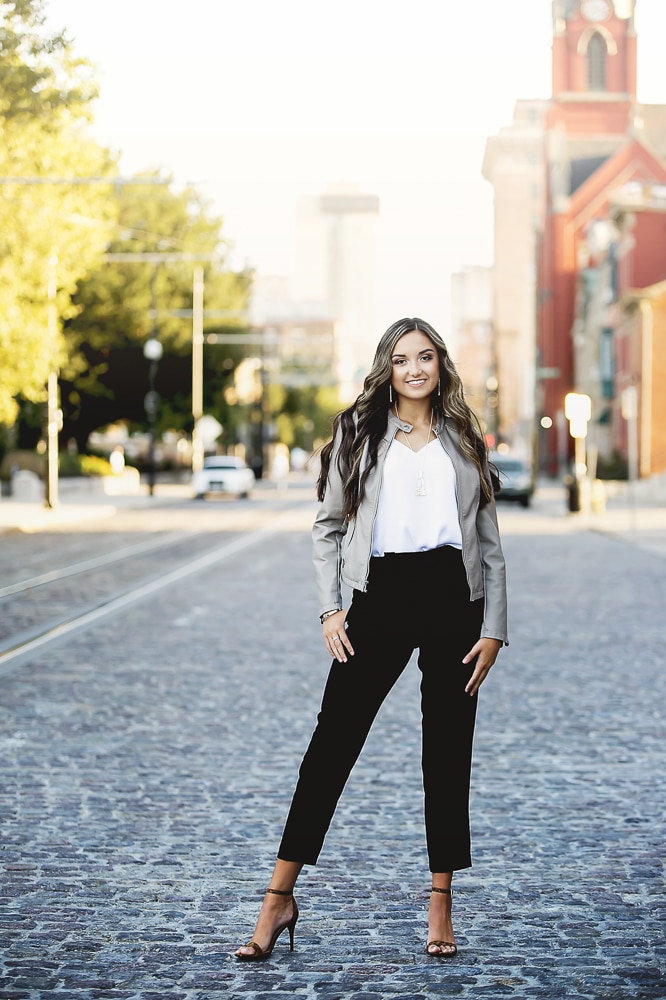 At this point, we just start walking in a circle taking pictures all around the park. So, we go around the corner on 14th Street where the light is so beautiful. I do all of my portrait sessions during Golden Hour and this is why. Just look at that light behind Kamryn! Gorgeous! This is a fun pose I try to do with grads because its as if they are walking away from one part of their lives and on to new adventures.  It is a bittersweet goodbye.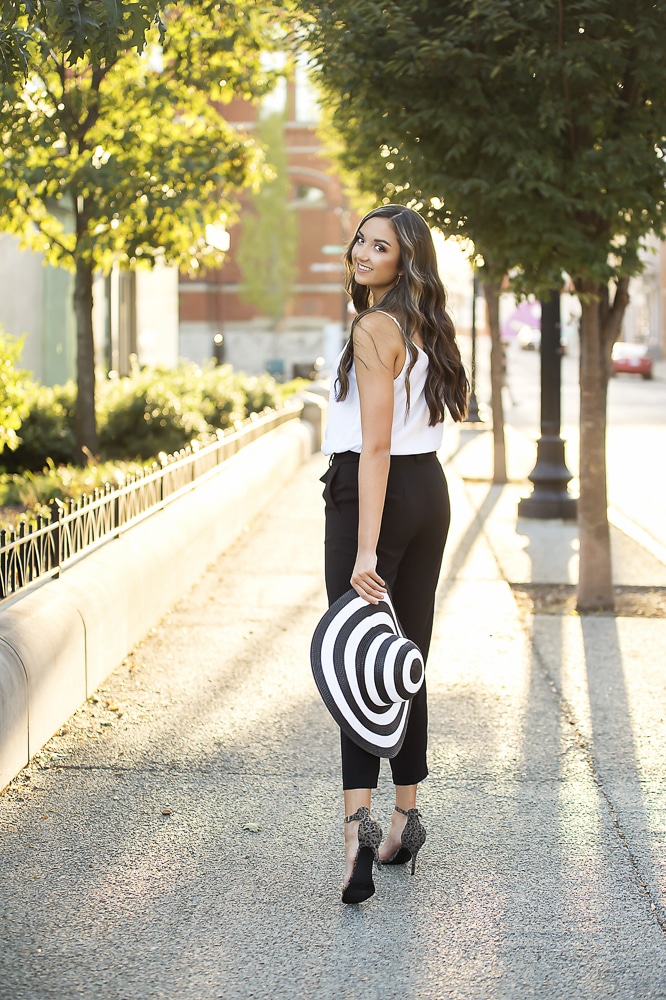 I enter the park at this side (Elm St). The walkways are lined with benches that give wonderful leading lines and a good place to pose. Notice how I place her hands, elbows along with a subtle lean toward me for a very flattering pose. A professional photographer will know how to make you look your best. Hands should always appear soft and relaxed. Never a clinched fist or straight arms as this shows tension. I want my clients to look as comfortable as possible. If they are tense, they will see it in the images and not want them.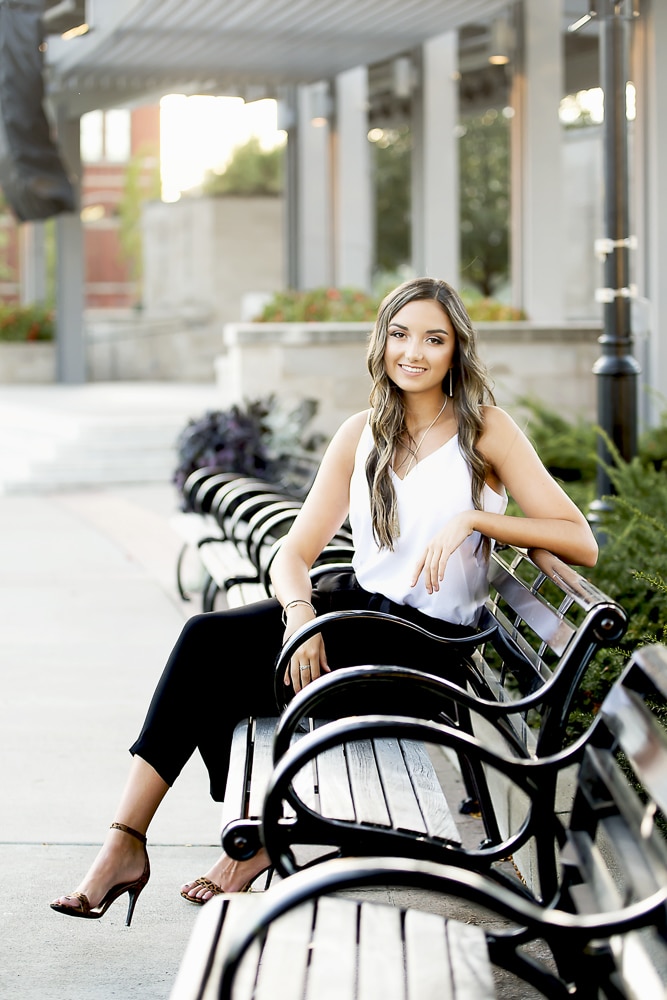 Washington Park senior pictures are not complete without a pop of color and the landscaping there is so complimentary.  I watch for openings that I can fit my seniors into like this one below.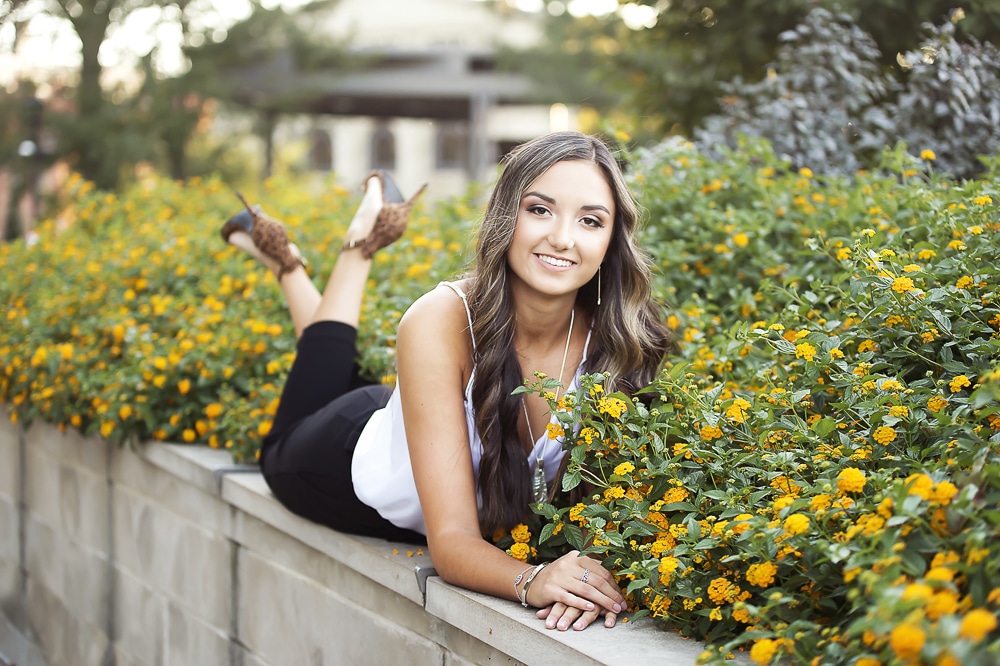 At this point in the park, I go through and take pictures in front of and on the gazebo in the middle of the park. I don't have an example of that to show here. Next, we make our way to complete the circle and exit the park back on Elm St. and pose on the sidewalk lined with a decorative iron fence and street lights.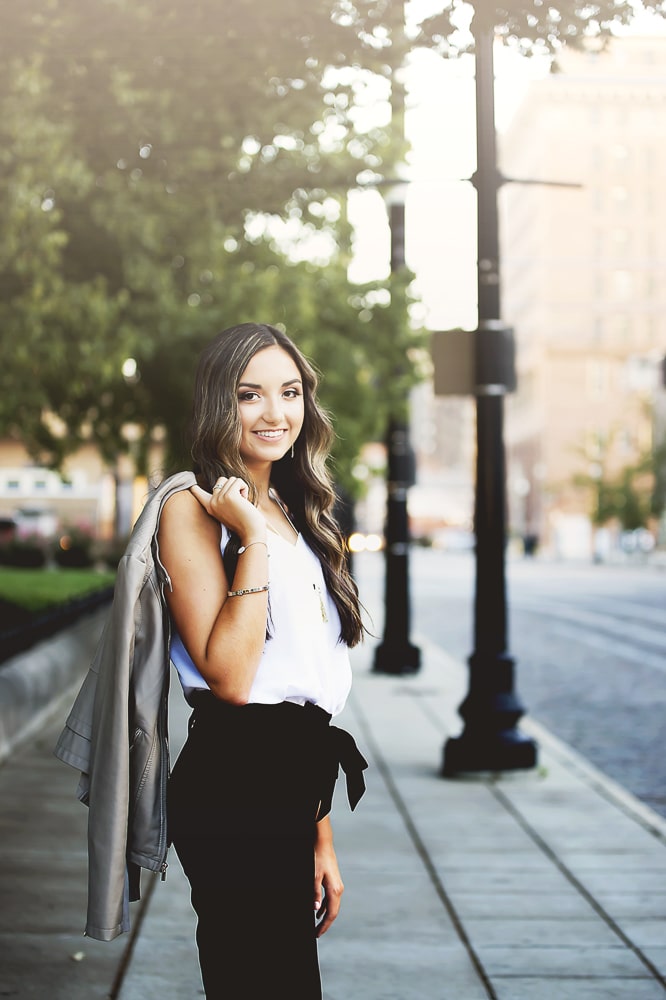 Moving back across the street, the steps to Memorial Hall make for another great image. I love steps like these for a more serious look. Kamryn does a great job with this one.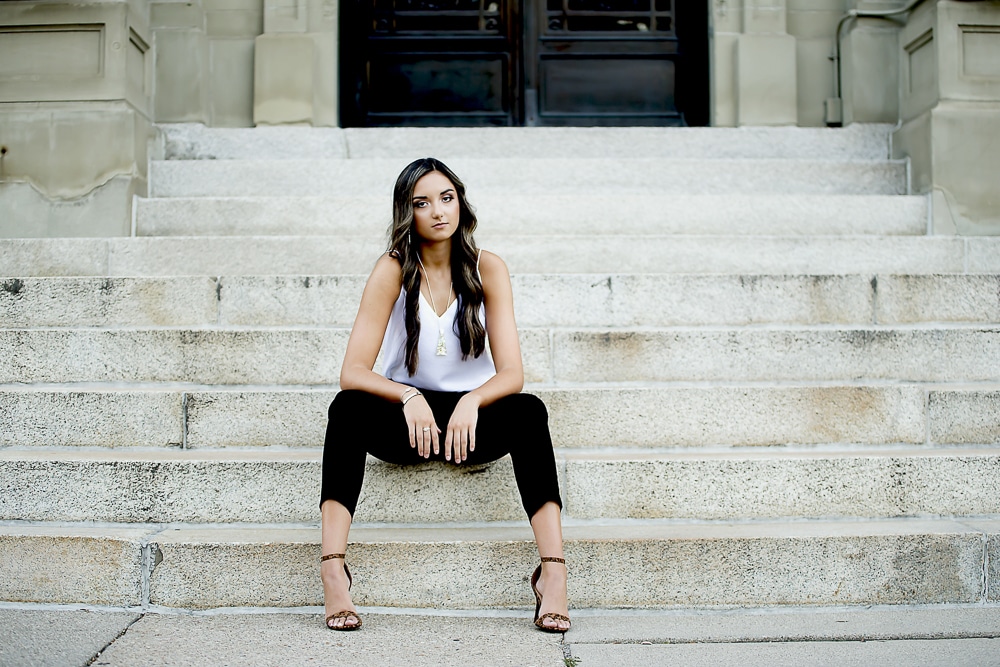 Of course, we can't leave without taking some pictures against a brick wall.  You'll find these all over in this area but this one in the image below is the Music Hall building (the side of the parking lot under the metal stairs).
If you'll notice in all of these images, Kamryn had one outfit for our shoot. When clients opt for no wardrobe changes, I encourage them to bring accessories that can add some variety. You'll see in the pictures I've shared in this blog post that she has a jacket she can take on and off as well as a hat for some variation as she builds her senior portrait album.
I hope you liked this tour! Check out my previous post to take you through Eden Park. If you're looking for a unique experience and want some Washington Park senior pictures, give me a call at 859-512-9136 or click here to send me a message.