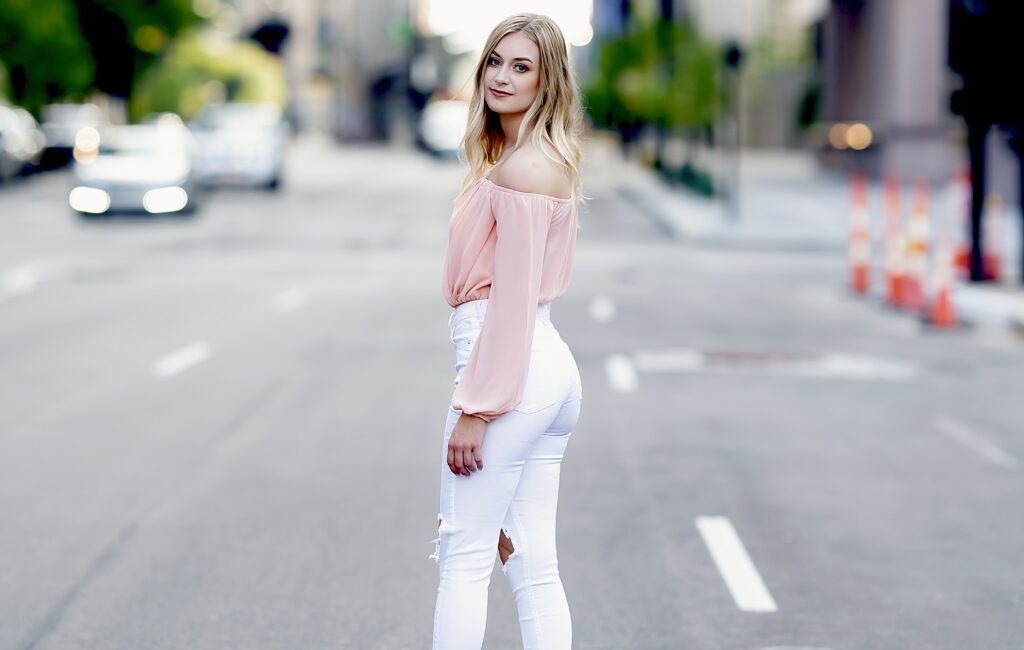 Downtown Cincinnati Senior Portrait Session
The most requested location for senior pictures is Cincinnati. High school students love being in the city at the many parks and urban neighborhoods. There are so many options to vary the backgrounds for photographers. It is one of my favorite places to go for a photo shoot. The session you'll see below was shot at the Proctor and Gamble Gardens in the Central Business District.
Don't worry about wondering where to go. Tonya has a wide range of specific places in the city to take your soon-to-be graduate to make the best images. The Senior Portrait Experience she offers in unlike any other in the tri-state. It is stress free for you. She is the expert and guides you through everything: what to wear, where to go, how to pose, and anything else you're not sure about!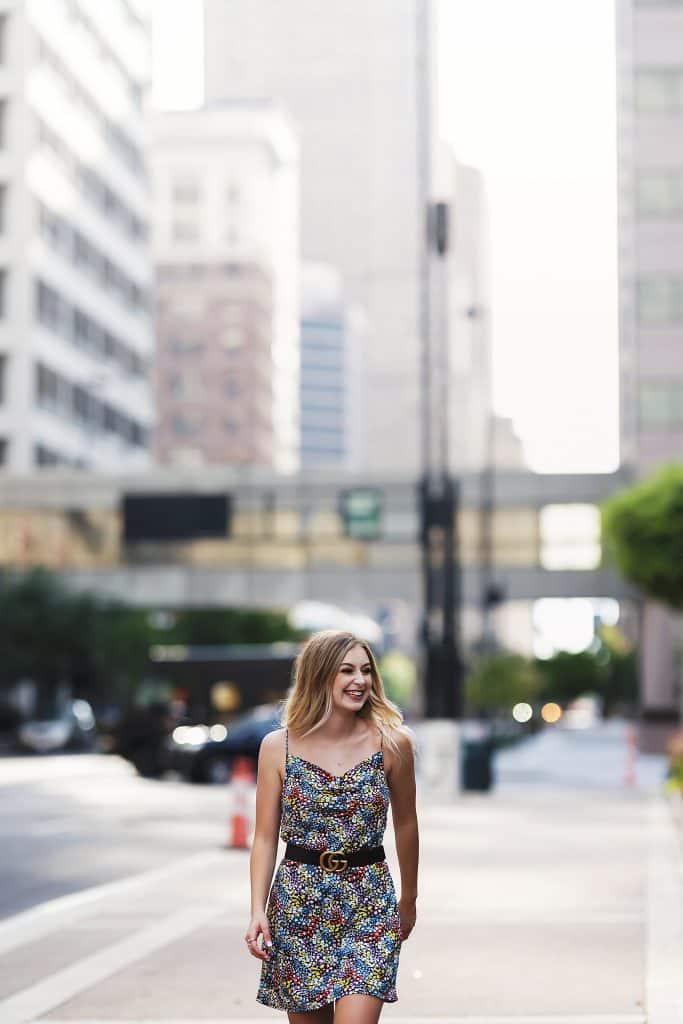 This image shows exactly why this location is the best for girls who love the city!  Lots of tall buildings in the background, wide sidewalks and cars in the background to show a busy downtown.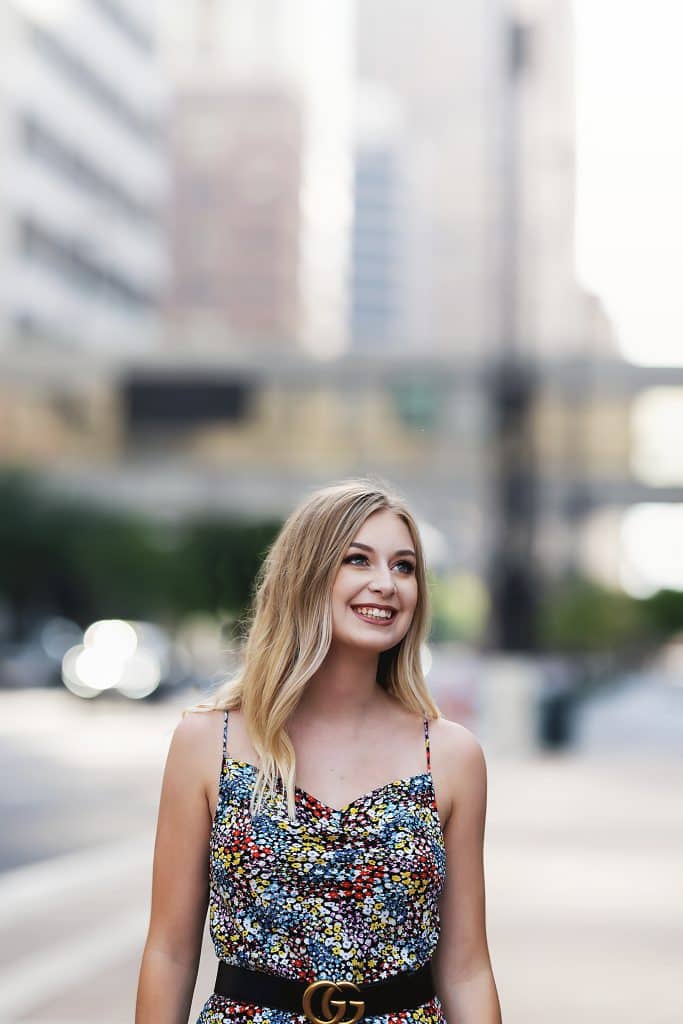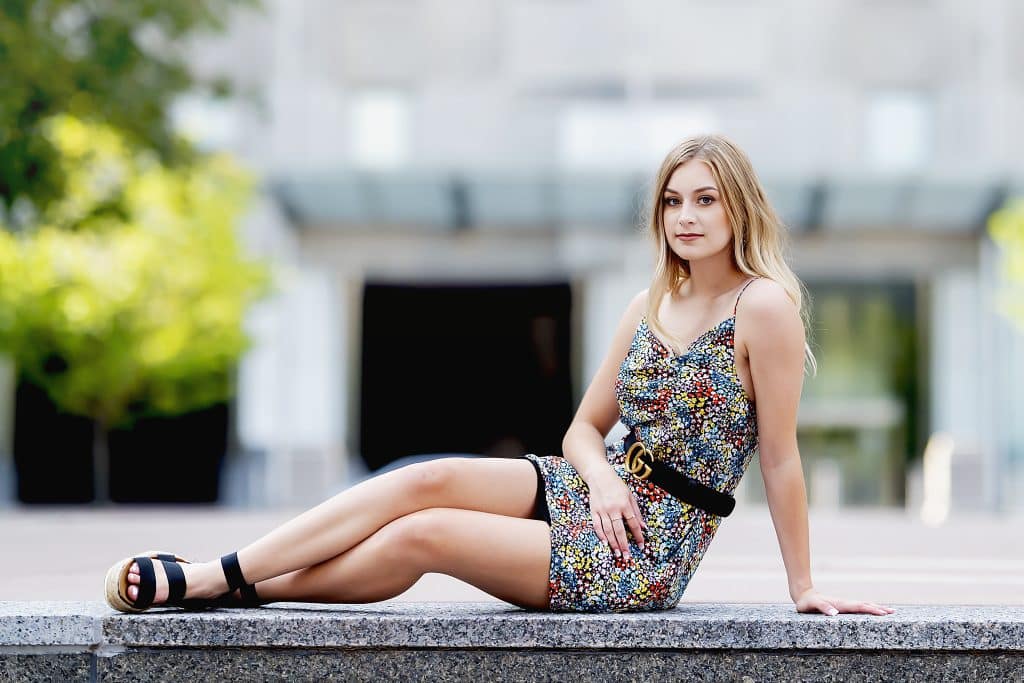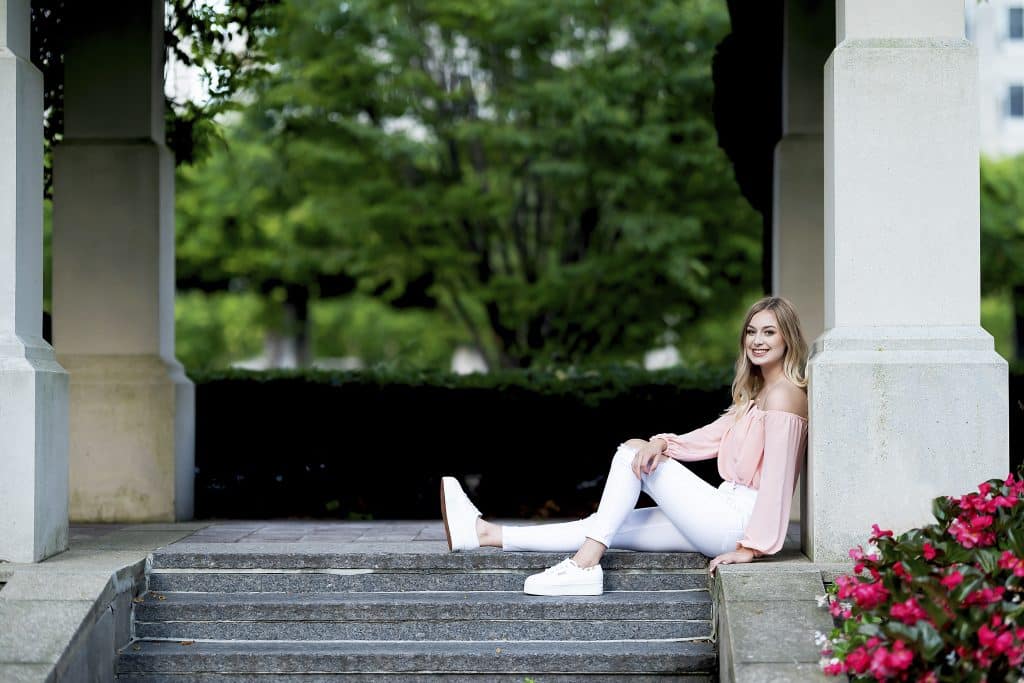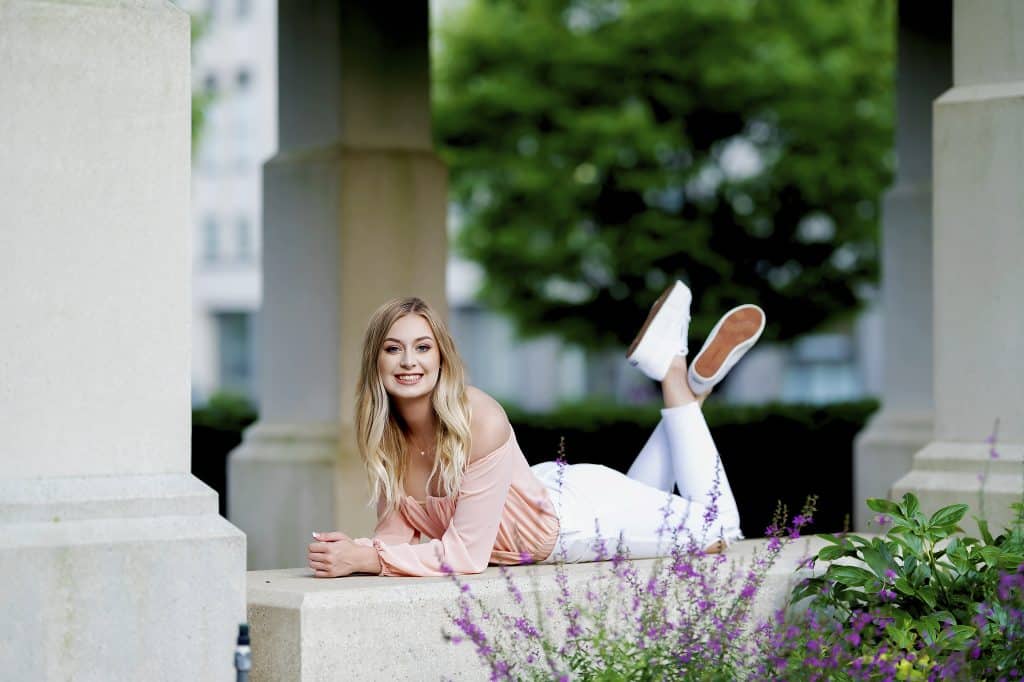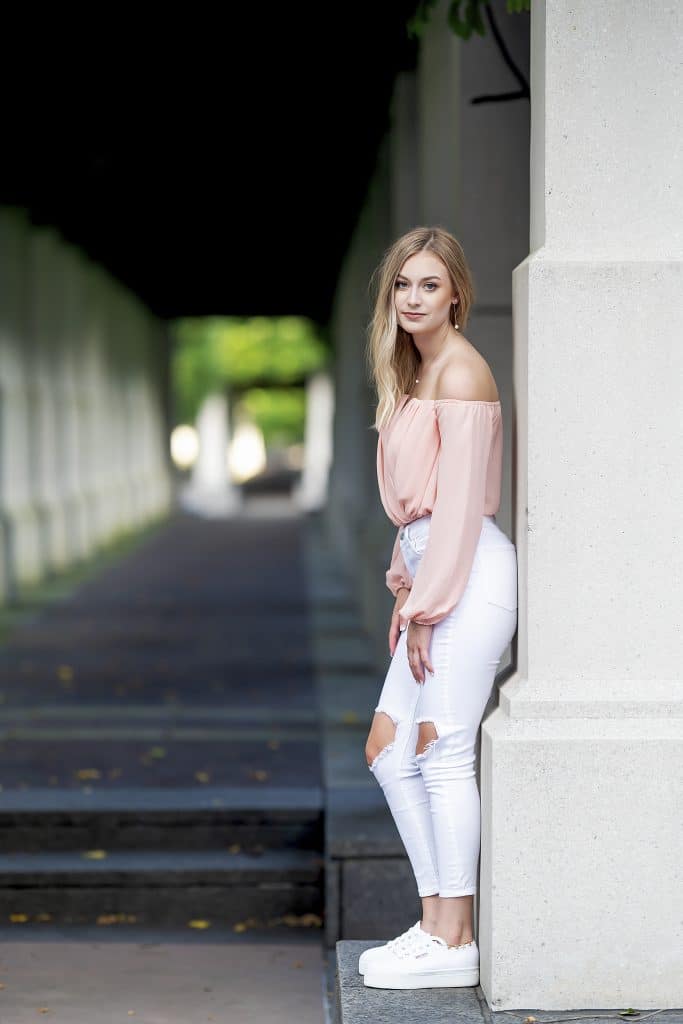 The pavilion is a little piece of greenery in the middle of a lot of concrete. So, you get great architecture as a backdrop as well as greenspace to add the organic feel.  Lots of variety in this spot in Cincinnati.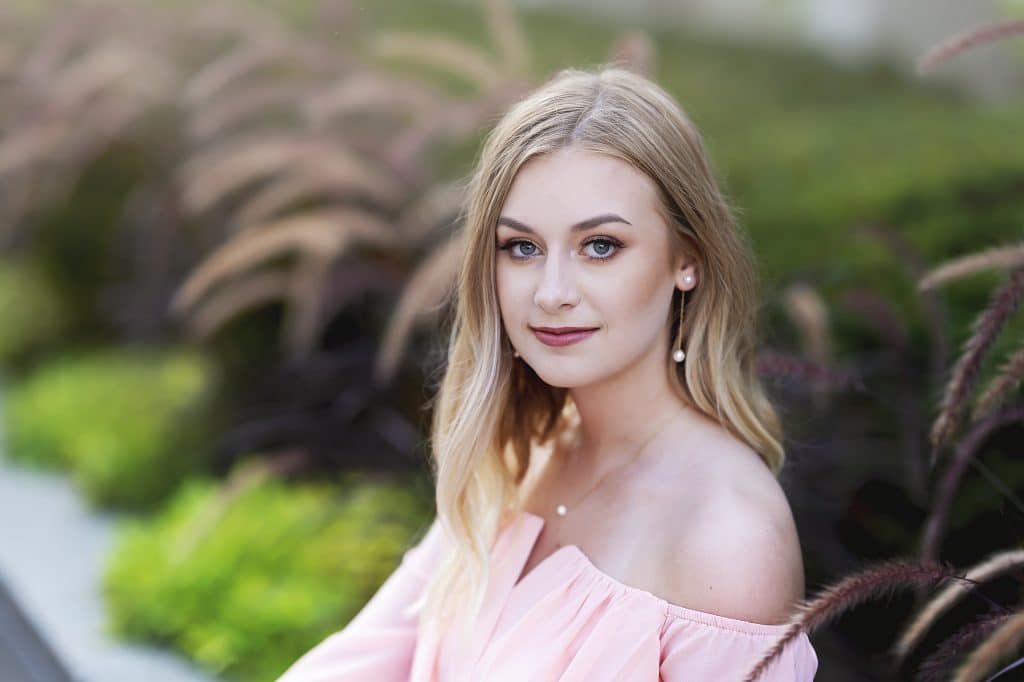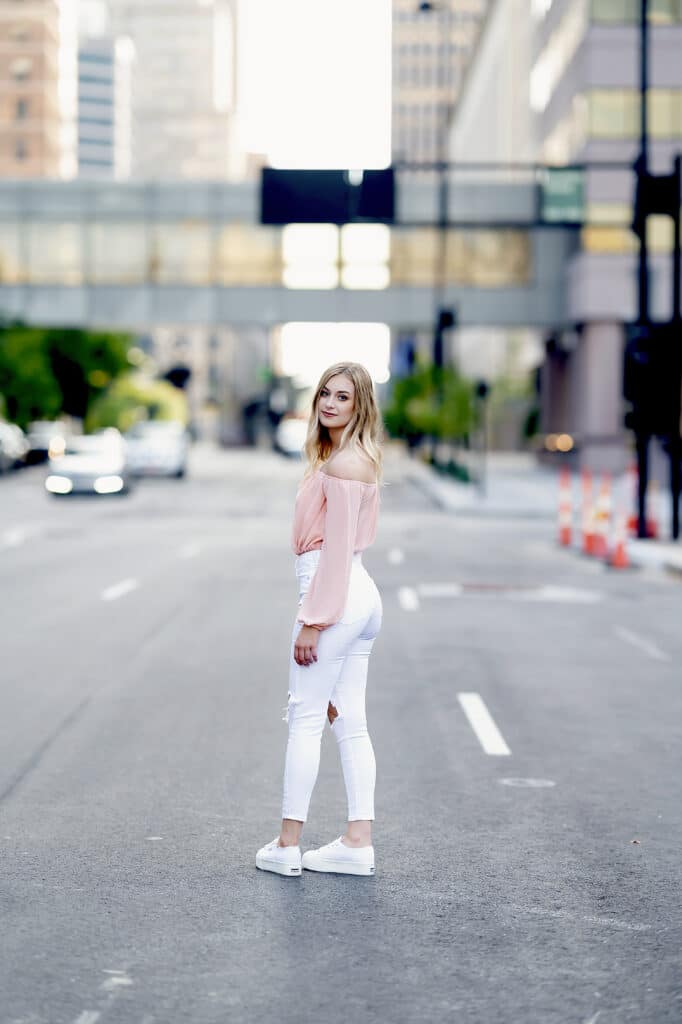 Don't leave without getting your street shot! This is a pose I do for everybody I photograph in the city. It is always a favorite for my seniors. Mom is always on the sidewalk watching for traffic so we can run if cars are coming.
To book your own Cincinnati Senior Portrait Experience, send me a message by submitting this form: