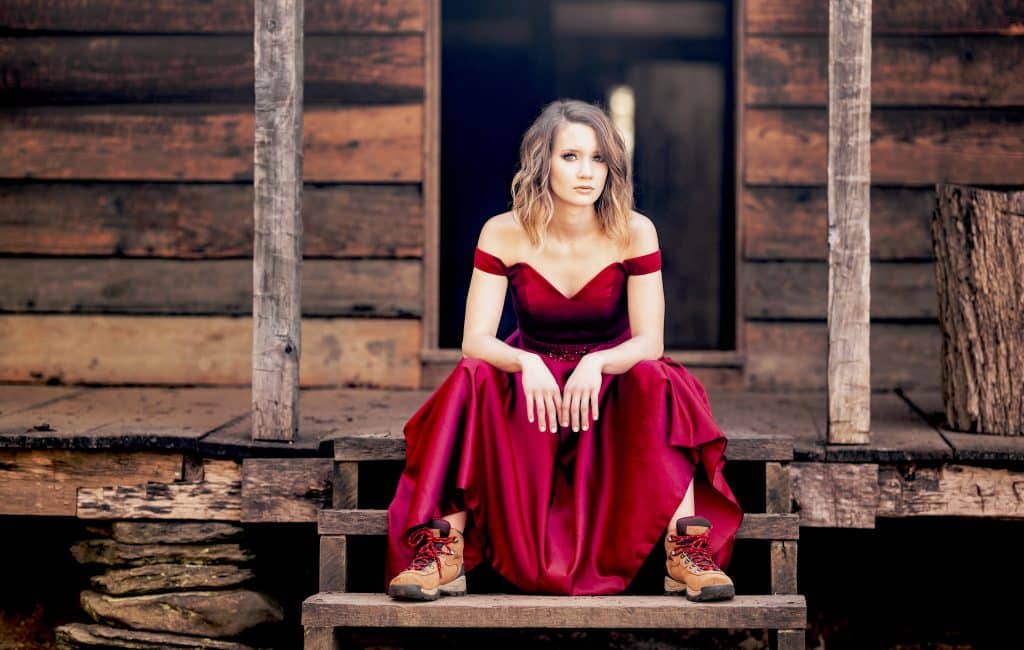 Senior pictures in the Smoky Mountains cannot be beat! If you are wanting something different from what all of your friends are doing, keep this location on your ideas list.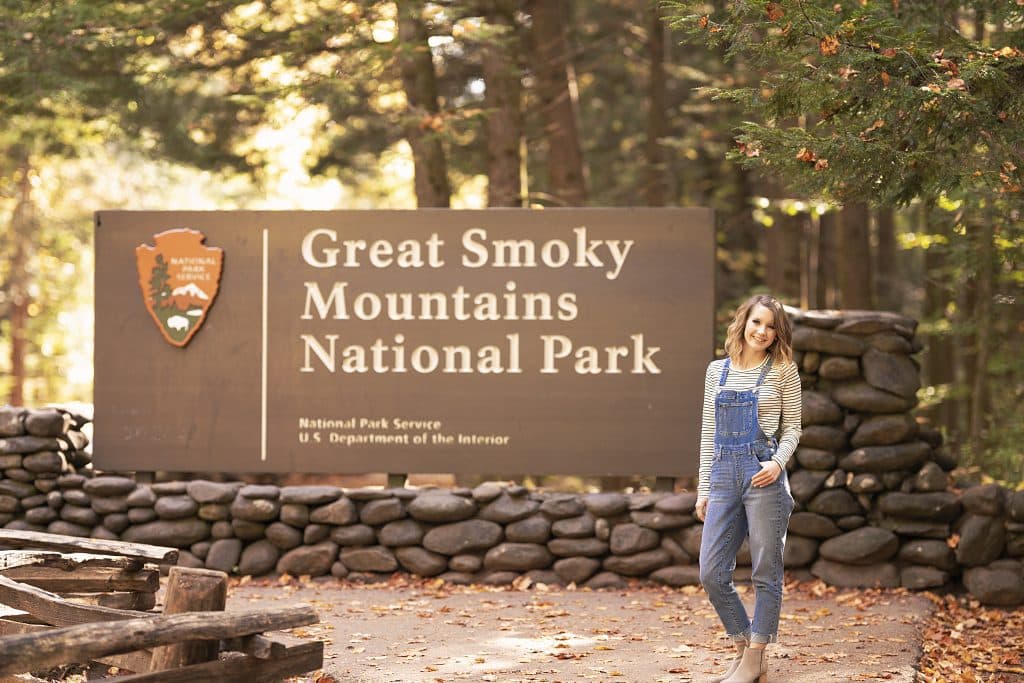 I wanted to create a photo shoot that was unique to anything Maddie had ever done before. Senior portraits memorialize a special time in your life so every detail should be carefully thought out, including the locations you choose.
We also discussed her outfits. We settled on overalls and a long flowy red gown. I wanted her to stand out from her background. This is something I do for all of my seniors. They never pick out their clothing without my assistance. Not everything that is cute is good for a photo shoot. (Check out my WHAT TO WEAR guide here.)
Where To Do The Photo Shoot
I've been visiting Gatlinburg for 25 years. So, what came to my mind while planning this shoot? Well, mountains, of course! Also, rustic cabins, thick forest, bears, hiking, leaves, rushing creeks, etc. How would I find all of this for ONE senior portrait session? Cade's Cove was the answer.
My husband and I drove down a day early so that we had time to scout locations and make notes of where I would take Maddie. When you are planning senior pictures in the Smoky Mountains you must be prepared. There are lots of tourists especially during the Autumn months. Traffic is crazy so I also had to plan for this to possibly take all day. Here are some of the photos I snapped as we saw areas I wanted to use for her portraits. Yes, that bear stopped to pose for me!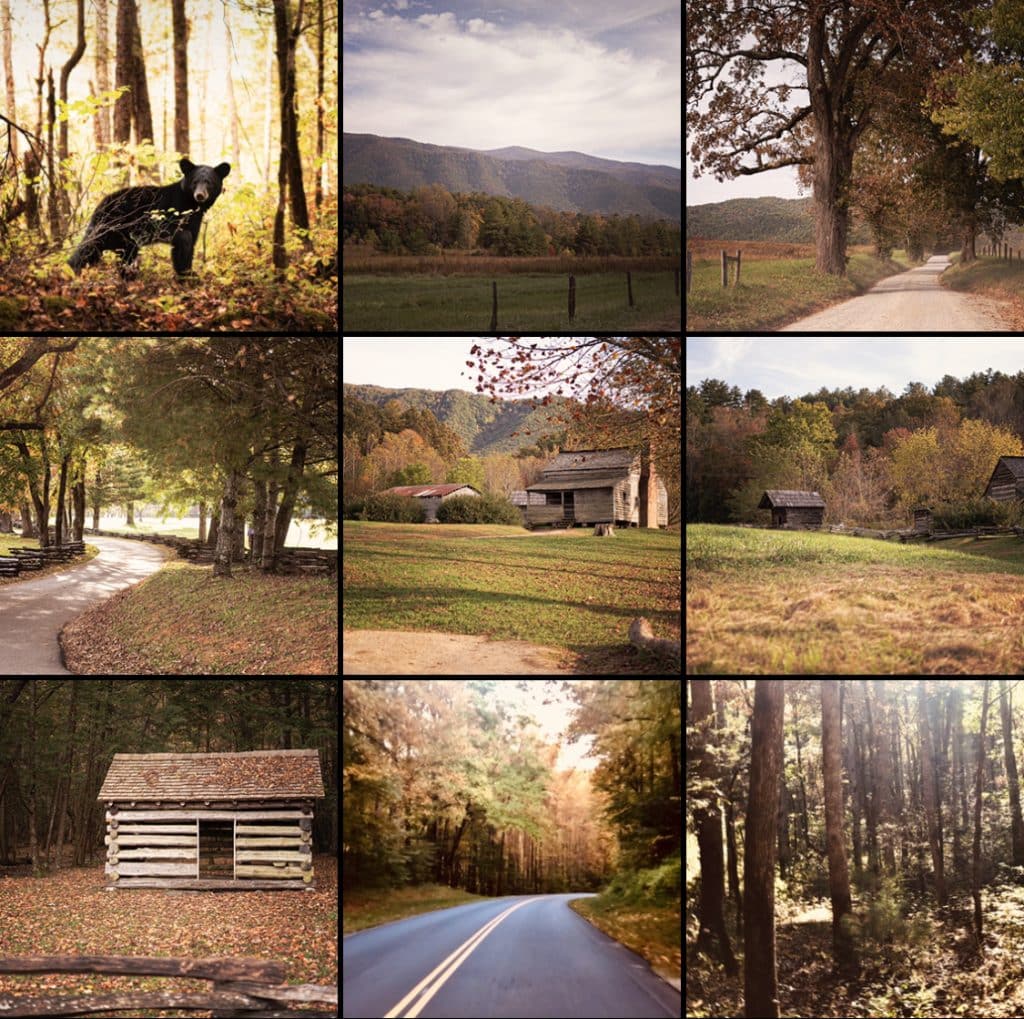 Let's Make Pictures!
Now that we have planned everything from clothing to locations, we are ready to create some amazing senior pictures in the Smoky Mountains. We start off in the gorgeous red gown that we found on Amazon. It was the perfect dress to make her stand out among the trees and foliage backdrops I placed her in. I love to contrast my seniors from their locations with what they wear for at least one outfit. Who wears a formal gown in the woods?? Nobody. That is why it gets so much attention in a portrait. It's different.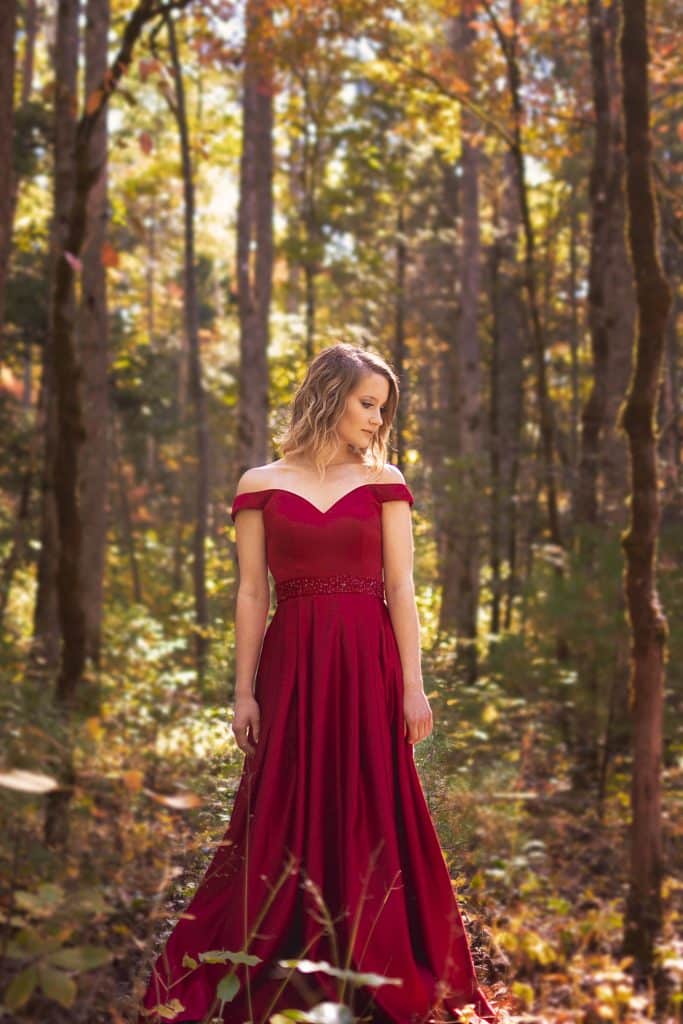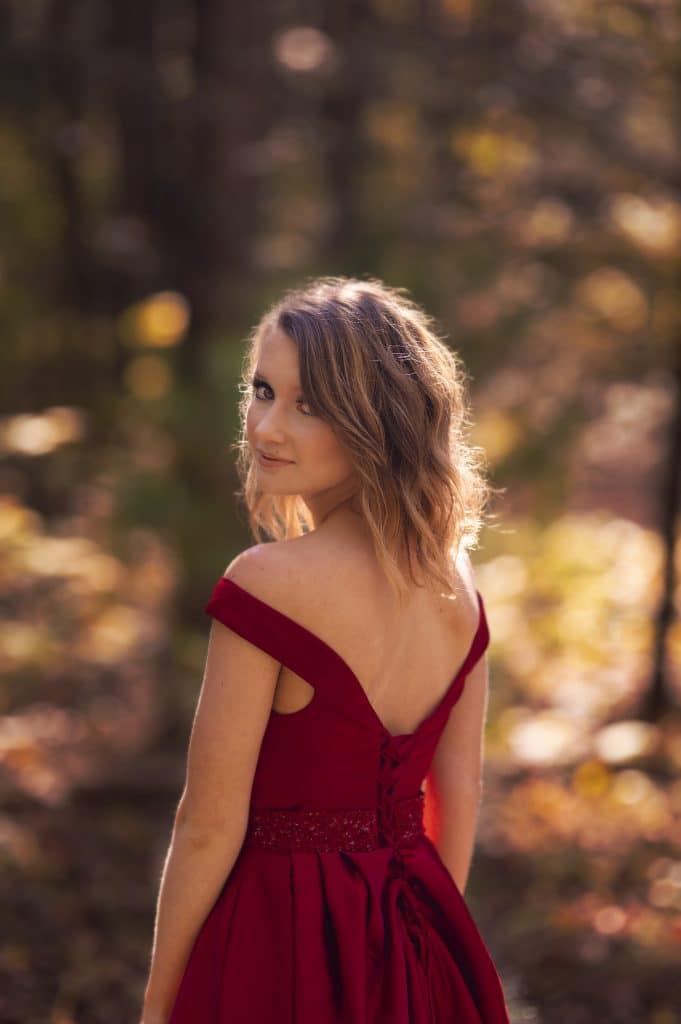 My Vision
Sometimes while I'm planning sessions that I know are going to be AMAZING, I will get an idea for a portrait that I've never done before. Since I was going to be in the mountains with a beautiful girl in a red gown, I kept seeing this image of her with hiking boots on. Again, contrast in an image gets me excited! To me, it screams Material Girl Meets Mountain Girl! What do you think? Which of these images is your favorite?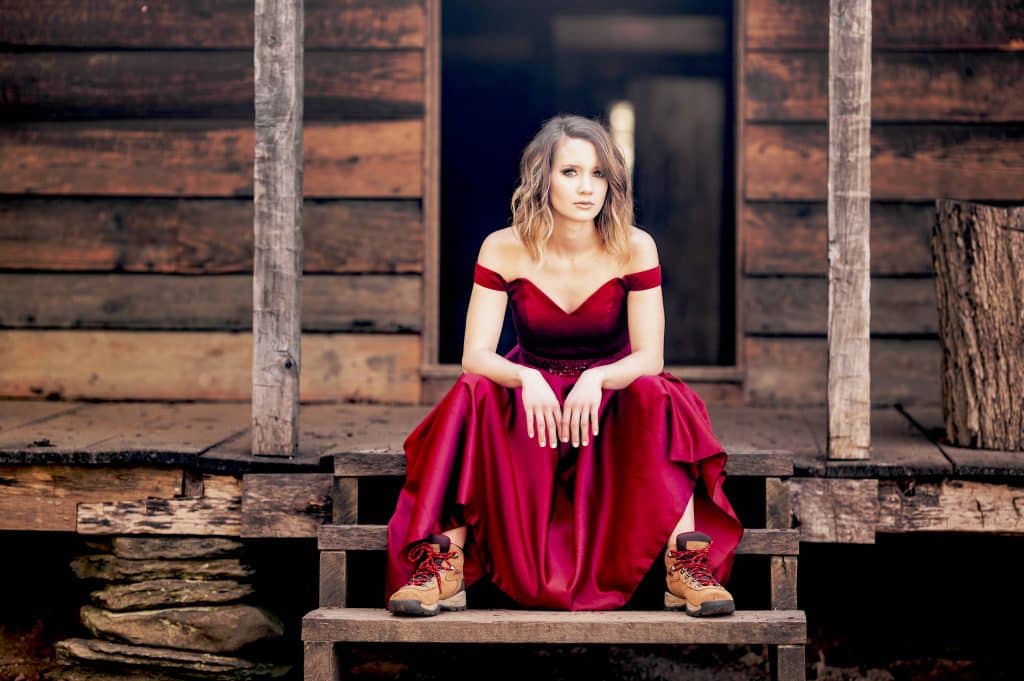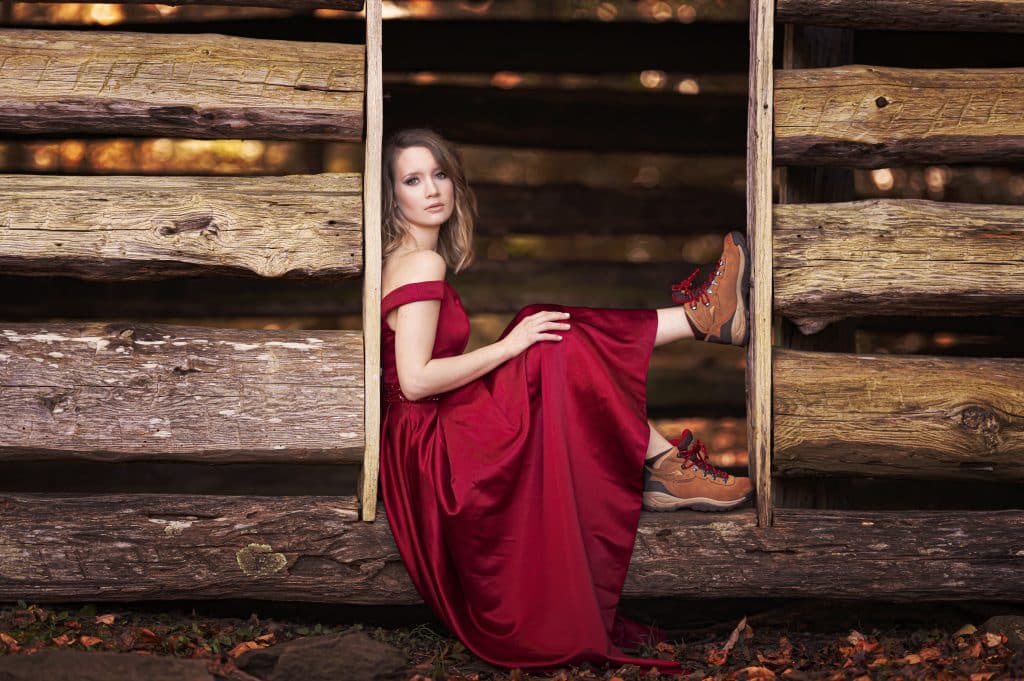 Let's Be Spontaneous!
There were so many wonderful backdrops to choose from while we were going about our day. We didn't get to all of them on my list but we did add a couple that we found along our drive. Jumping out of the car for a quick shot here and there really adds to the fun and excitement for my seniors. They love the spontaneity I show especially when I scream "LOOK AT THAT! Let's get out here!" I make my best images when I'm free to jump out of the car at any given moment.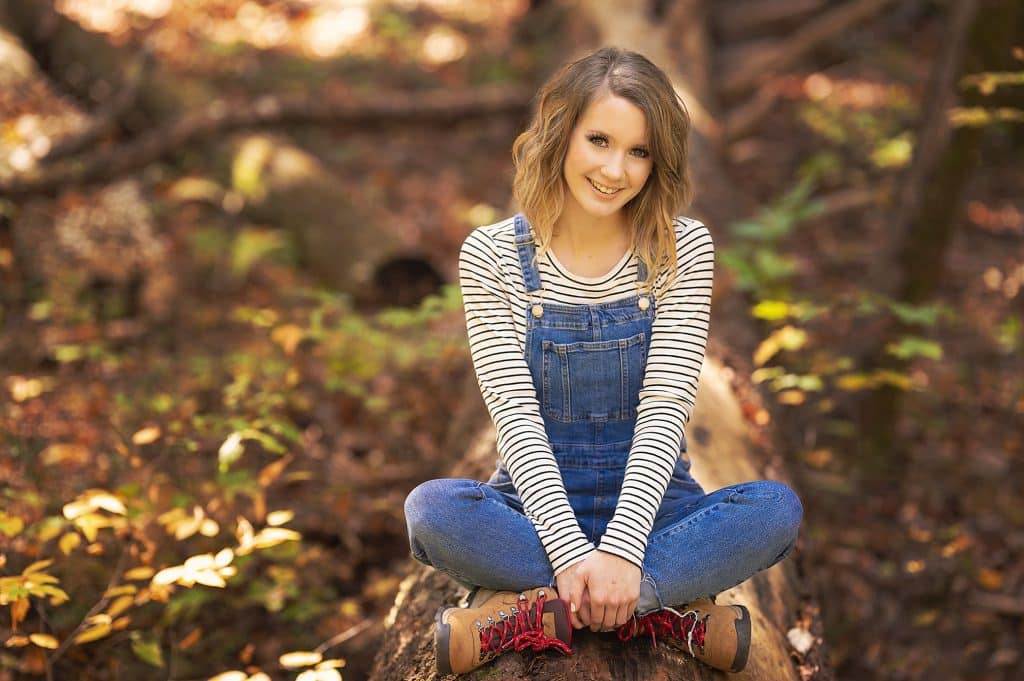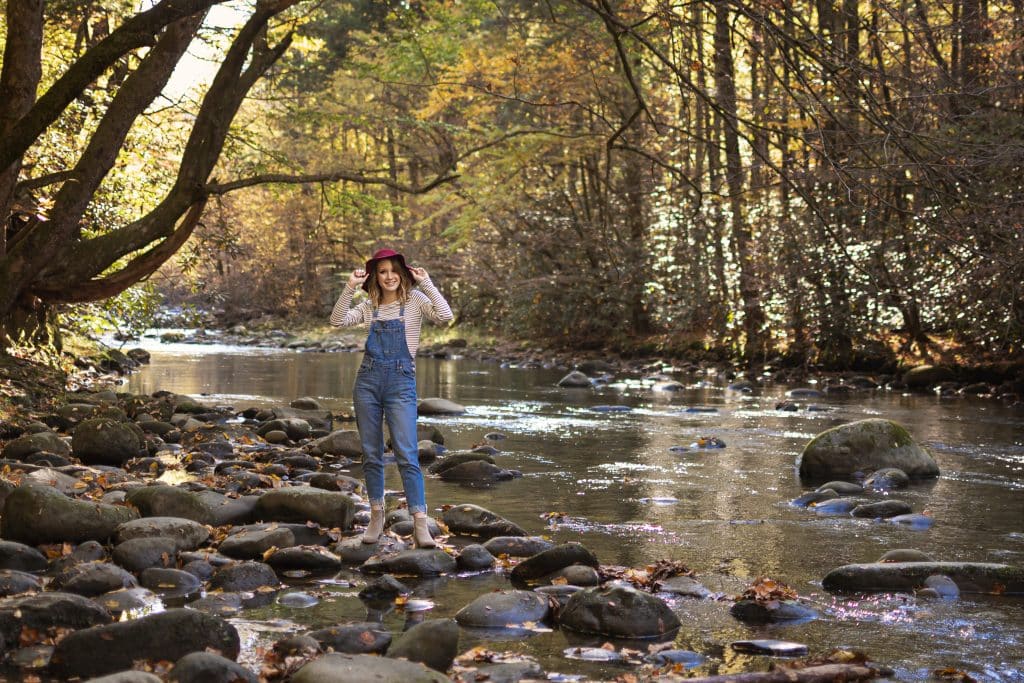 Book Your Senior Pictures In The Smoky Mountains
My hope with these portraits is that a person can tell right away where we are the moment they look at them. Do you want to do this?? Call me as soon as possible! I would love to plan a once-in-a-lifetime photo shoot for you, too, even if you have a different location in mind. I travel anywhere!